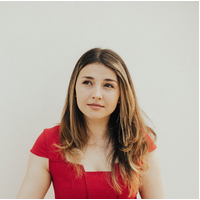 In June of 2019, I was attending an event in Pasadena called First Look SoCal. One of the startups that presented was called Tastry and the CEO and Co-Founder is Kat Axelsson.
I met Kat on a referral from Len Lanzi at the Los Angeles Venture Association (LAVA). Together with Len, we support the Alliance for SoCal Innovation and its leaders Gene Sykes, Andy Wilson and Steve Gilison as they support the growth of Southern California's technology and life sciences innovation ecosystem with the help of partners such as the Boston Consulting Group who have been instrumental in crafting their message and strategic plan.
The work of this group is critical for entrepreneurs like Kat because the stats for female-led startups are ghastly according to The Halo Report recently published by the Angel Resource Institute. 85% of Angel Fundings are going to Men and 15% of Angel Fundings are going to Women.
"At the Alliance our goal is to engage and unify SoCal's compelling diversity of talent, ideas and perspectives in order to optimize the conditions for the region's innovators to bring breakthroughs to the world. Kat, and her team at Tastry, are a shining example of how SoCal's innovation ecosystem welcomes unique perspectives and talents and then supports them on their path to growth." - Andy Wilson, Executive Director, Alliance for SoCal Innovation
To read my article on Kat, click here
---