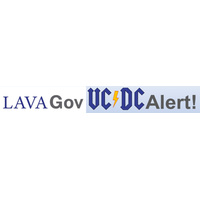 January 12, 2021
LAVA Congratulates Isabel Guzman for Nomination to Biden Cabinet
In this inaugural installment of VC/DC Alert!, LAVA and LAVA Gov congratulate Isabel Guzman, a long time member of LA's venture/startup ecosystem, for her selection by the Biden-Harris administration to head the Small Business Association (SBA).
Isabel's nomination to be administrator of the SBA, a position elevated to cabinet level under Obama, asserts the need to act boldly in support of our small businesses struggling through the pandemic and its aftermath.
Currently the Director of the Office of the Small Business Advocate - Los Angeles, part of the Governor's Office of Business and Economic Development, Ms Guzman has a background as a founder too. But, most of her two decade career experience since graduating U Penn's Wharton School of Business has been supporting startups (mostly in LA) as an advocate, consultant and banker.
Our community thanks her, wishes her well, and hopes she will continue to be a positive force of progress for our ecosystem.
LAVA Gov provides resources to learn how public policy impacts angel investors, venture capital and private equity. We curate programs for founders and investors highlighting related topics on government grants, govtech and political influencers.
---