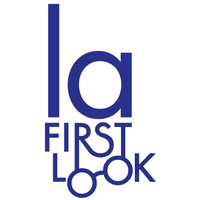 With over 200 attendees, 36 innovations were presented on Wednesday , June 28th at CalState Los Angeles. The faculty / researcher presentions represented 10 research institutions and Caltech, USC, UCLA, UCSB, UCI, Childrens Hospital LA, University of Hawaii, Arizona State University, LA BioMed, and CalState LA!
The morning was kicked off with a LAVA Healthcare presentations featuring investor John Nackel the CEO of the Three-Sixty Group, which is an authority in the health care industry and now the general partner of a venture fund under formation that will target early-stage healthcare and life-science ventures.
Our lunchtime ketnote was Conrad Burke, Vice President New Ventures, Intellectual Ventures. Conrad is based in Silicon Valley, California and is a serial entrepreneur who most recently sold his startup company, Innovalight, a nanomaterials technology firm specialized in the photovoltaics (solar) sector, to DuPont Corporation.
This showcase is a one of kind opportunity to see what new technologies and innovations are coming down the road! Join us next year for First Look LA!
See pictures here! https://www.flickr.com/photos/cal-state-la/sets/72157685627776535/
---