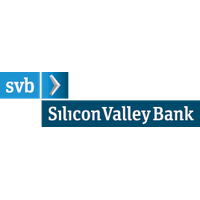 Capitalizing on consumer, software, space and life science innovations, companies from all over Southern California are thriving. They are fueled by a flourishing ecosystem that includes a growing number of local equity capital sources from both venture capitalists and corporate investors. We expect 2017 will continue the string of great years, with several VCs closing large funds and multiple high-growth companies filing to go public.
In this second annual Southern California-focused report, you'll learn how tech and healthcare executives from San Luis Obispo to San Diego view the opportunities and challenges in 2017. These findings come out of a larger annual SVB survey of nearly 950 entrepreneurs, primarily based in the U.S., U.K. and China.
Entrepreneurs all over tell us that they are experiencing a greater amount of uncertainly this year compared to last. Consequently, that uncertainty has led to a more cautious outlook. However, they're still hiring, and they're still optimistic.
While Southern California may be considered an "emerging" tech hotbed, the truth is that our region has birthed a tremendous amount of innovative companies that are now powering the digital age. Of these next-generation stars — Snap, Ring, ZipRecruiter, Dollar Shave Club, Blackline, Hulu and SpaceX — the youngest is six years old.
SVB continues to grow its footprint in Southern California. Last year, our Santa Monica office more than doubled market share of early-stage companies in Los Angeles. SVB's Orange County and San Diego markets
also grew substantially. The survey shows some interesting differences between this dynamic Southern California ecosystem and the broader survey findings. Here are a few contrasts:
• Southern California startups were more likely to be in the consumer internet/digital media and healthcare sectors.
• These respondents also tended to have less revenue than the average U.S. startup, but a higher percentage reported they planned to turn a profit.
• Around fundraising, Southern California startups said they planned to rely more on corporate venture compared with the U.S. overall.
We will use these findings in two ways: To help inform policymakers about how to support companies across our region and help startups execute on new strategies for success. Please view all of the Startup Outlook 2017 reports. We hope these findings from Southern California, the U.S., U.K. and China offer you insights and benchmarks as you chart your business' course in 2017.
Rob Freelen Managing Director Market Manager, Los Angeles Silicon Valley Bank

---