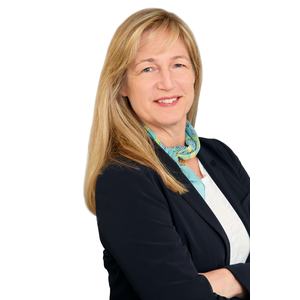 LATAM - Friendly Countries Waiting for your Business and Investments
Free, RSVP/register for Zoom connection here www.lava.org/events/latam-20-fri...
Panel:
Claire Díaz-Ortiz is an author, advisor and investor long on femtech. who has been named one of the 100 Most Creative People in Business by Fast Company. Claire was an early employee at Twitter, where she was first hired to lead corporate social innovation.
In Claire's work, she has been called everything from "The Woman Who Got the Pope on Twitter" (Wired) and "Twitter's Pontiff Recruitment Chief" (Washington Post) to a "Force for Good" (Forbes) and one of the "Ten Most Generous in Social Media" (Fast Company).
She has appeared widely in major television and print news sources like CNN, BBC, Time, Newsweek, the New York Times, Good Morning America, The Today Show, the Washington Post, Fortune, Forbes, Wired and many others.
Claire has masters degrees from both Stanford and Oxford and splits her time between the US and Argentina.

Noramay Cadena is a Founding Partner at MiLA Capital, a seed-stage Venture Capital firm in Los Angeles focused on funding tech you can touch.
Noramay co-founded the Latinas in STEM Foundation, which has empowered over 3,000 women to pursue careers in tech. She's also a founding member of Latinx VC. She was awarded the Emerging Leader Award from the Society of Women Engineers in 2018, named in CNET's Top 20 Latinos in Tech and recognized by Forbes as an industry leader.
Noramay is a Kauffman Fellow in Class 23 and a lead investor in Portfolia's Rising America Fund. She holds a BS in Mechanical Engineering, an MS in Engineering Systems, and an MBA - all from MIT.

Maria Zahgi - of Guatemala, has had over a 30-year experience in the implementation of national and regional entrepreneurial projects related to ICTs in Latin America. She is in charge of business development efforts for over 1000 ICT companies...
see more
LATAM - Friendly Countries Waiting for your Business and Investments
Free, RSVP/register for Zoom connection here www.lava.org/events/latam-20-fri...
Panel:
Claire Díaz-Ortiz is an author, advisor and investor long on femtech. who has been named one of the 100 Most Creative People in Business by Fast Company. Claire was an early employee at Twitter, where she was first hired to lead corporate social innovation.
In Claire's work, she has been called everything from "The Woman Who Got the Pope on Twitter" (Wired) and "Twitter's Pontiff Recruitment Chief" (Washington Post) to a "Force for Good" (Forbes) and one of the "Ten Most Generous in Social Media" (Fast Company).
She has appeared widely in major television and print news sources like CNN, BBC, Time, Newsweek, the New York Times, Good Morning America, The Today Show, the Washington Post, Fortune, Forbes, Wired and many others.
Claire has masters degrees from both Stanford and Oxford and splits her time between the US and Argentina.

Noramay Cadena is a Founding Partner at MiLA Capital, a seed-stage Venture Capital firm in Los Angeles focused on funding tech you can touch.
Noramay co-founded the Latinas in STEM Foundation, which has empowered over 3,000 women to pursue careers in tech. She's also a founding member of Latinx VC. She was awarded the Emerging Leader Award from the Society of Women Engineers in 2018, named in CNET's Top 20 Latinos in Tech and recognized by Forbes as an industry leader.
Noramay is a Kauffman Fellow in Class 23 and a lead investor in Portfolia's Rising America Fund. She holds a BS in Mechanical Engineering, an MS in Engineering Systems, and an MBA - all from MIT.

Maria Zahgi - of Guatemala, has had over a 30-year experience in the implementation of national and regional entrepreneurial projects related to ICTs in Latin America. She is in charge of business development efforts for over 1000 ICT companies via a commercialization hub in Guatemala.
She has been a senior consultant for projects related to ICTs for the Inter-American Development Bank, World Bank, the European Community, ICDF (Taiwan), World Summit Award, US AID programs, Gateway Development Foundation, the Nature Conservancy, GAIA (Spain), Pan-American Health Organization, Exxon, HLB and Price Waterhouse Coopers.
She currently leads projects and incubation of tech companies from CampusTec, Central America's first technology park. Maria splits her time between Guatemala and California. Maria is a professor and graduate of U of Maryland.

Sponsors:
The International Business Accelerator - www.iba.io/
Grenoble Alpes - www.investingrenoblealpes.com/
---