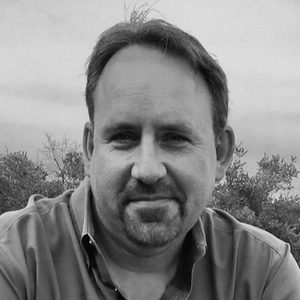 Here are the answers to the questions not addressed during E&G Episode 1: OPPORTUNITIES IN ESPORTS: Business, Culture & Community
1. XSET made a big claim about focusing on equity and diversity, but you go into their discord, and it's the same-old-same-old. How should we be asking for the receipts when developers and streamers talk about equity and diversity but don't always practice it?
ARABIAN: Everyone wants to ride the wave of the current movement just to get ahead, but they also should be held accountable and we as a community need to make sure that we all practice equity, diversity and inclusion.
ERIN: Well, let's first start off with the fact that as an organization they just launched. There are going to be bumps in the road and collectively discord's culture and communities have similarities across the board - for any that you come across. It's a place for the fans to relate, to engage with the team and etc. I'm honestly more concerned with the actions in terms of content, partnerships, and opportunities provided. At the end of the day, it's about consistency. Diversity and inclusion within esports + gaming isn't something that's going to be solved overnight, this will take some time and maybe a few years to see that immediate shift. Also, for transparency purposes, I'm going to be doing content with XSET and since I'm really good friends with Clinton, I'm chatting with the team consistently over there and have discussed spaces and opportunities to increase the lane of diversity and etc. So, I know for a fact personally more will be done and I've had conversations with a few other organizations about what can be done to improve these practices. There are some immediate actions and others that will take time. If I didn't feel the sincerity from XSET or these other orgs, I definitely wouldn't have worked with them :)

2. For parents and teachers who may not understand the benefits of esports and gaming. How can we help change the narrative and...
see more
Here are the answers to the questions not addressed during E&G Episode 1: OPPORTUNITIES IN ESPORTS: Business, Culture & Community
1. XSET made a big claim about focusing on equity and diversity, but you go into their discord, and it's the same-old-same-old. How should we be asking for the receipts when developers and streamers talk about equity and diversity but don't always practice it?
ARABIAN: Everyone wants to ride the wave of the current movement just to get ahead, but they also should be held accountable and we as a community need to make sure that we all practice equity, diversity and inclusion.
ERIN: Well, let's first start off with the fact that as an organization they just launched. There are going to be bumps in the road and collectively discord's culture and communities have similarities across the board - for any that you come across. It's a place for the fans to relate, to engage with the team and etc. I'm honestly more concerned with the actions in terms of content, partnerships, and opportunities provided. At the end of the day, it's about consistency. Diversity and inclusion within esports + gaming isn't something that's going to be solved overnight, this will take some time and maybe a few years to see that immediate shift. Also, for transparency purposes, I'm going to be doing content with XSET and since I'm really good friends with Clinton, I'm chatting with the team consistently over there and have discussed spaces and opportunities to increase the lane of diversity and etc. So, I know for a fact personally more will be done and I've had conversations with a few other organizations about what can be done to improve these practices. There are some immediate actions and others that will take time. If I didn't feel the sincerity from XSET or these other orgs, I definitely wouldn't have worked with them :)

2. For parents and teachers who may not understand the benefits of esports and gaming. How can we help change the narrative and show the opportunities in esports for students vs it having a narrative that it's just leisure?
ARABIAN: We now live in a world of technology, of interaction virtually through computers and systems, esports and gaming allowing kids to experience this while having fun. With the growing number of jobs in the gaming industry, this is a great stepping stone into a career.
ERIN: I think one way we can change the narrative is showing the benefits and opportunities tied to education. That's something that resonates with parents, like for example that kids can get scholarships to colleges to compete or that there are programs that can help teach kids STEM and other important skill sets. Of course, everyone pays attention to the big prize pools, big brand names and etc, but to hit home that kids' lives can change or improve from an educational and career opportunity is key. This will require more work towards fine tuning the foundational structure for the collegiate scene and college programs and also companies creating recruiting pipelines into different colleges. Part of it will also be making sure the industry becomes more sustainable but, these skill sets learned can help kids pursue other careers even if it is not in gaming. It's about creating a brighter future for the youth via the vehicle of gaming.

3. Blizzcon, Comic-Con, E3, etc.... what do you think will replace the "cons" in the COVID-era?
ARABIAN: We have already been notified that CES is going virtual in 2021, I see the same happening for Blizzcon, Comic-Con and E3 until we have an answer for COVID.
4. When will developers/publishers become partners with schools to help growth? Epic Games has started to do so, but Riot Games has community guidelines restricting school access to their titles.
ARABIAN: I think this will change over time, it also depends on the type of game it is, the non-vialent game publishers will be more open to this.



5. I was recently contacted by an esports league to discuss providing mental health services. What do you think is needed and how might it be provided?
ANSWER: Mental health is a very important part of gaming as well as any other sport, pressure to succeed and to stay on top of your game is something that has to be monitored and providing mental health for your teams and employees is very important.
6. Marc mentioned previously how the gaming industry is valued at approx $150 Billion annually, yet the esports industry is about $1 Billion. What do you feel are going to be the biggest controls of growth in esports, and how does this part of the gaming industry best adopt a broader array of fans?
ARABIAN: I think expanding the esports globally into the amateur ranks will help grow that number as the amateur gaming space is much larger.
7. You mentioned lower end devices. Do you see gaming possible for lower end Chromebooks or games on there that can tie in to esports?
ARABIAN: As I mentioned, people are playing competitively on tablets and phones so yes I see this growing.

8. For parents and teachers who may not understand the benefits of esports and gaming. How can we help change the narrative and show the opportunities in esports for students vs it having a narrative that it's just leisure?
ARABIAN: I am working with corporate gaming companies as well as school systems to educate each other on the synergies and have that information get to the parents.

9. If there is a bubble in the esports industry, where is that bubble currently? Where are things oversaturated?
ARABIAN: I think the esports industry is still very small and fragmented; as for bubbles, I think they are more publisher-controlled than industry bubbles.

10. What will it take to make internet access a public utility? We have seen just how fragile access is, and how can esports help message the importance of equity of access?
ARABIAN: I am not sure if esports is the answer to making Internet access a public utility, but I do believe education is definitely a driver.

11. Is putting your money into an esports organization throwing your money in the trash? I see a lot of leagues forming in Counter-Strike and Call of Duty, and the established leagues of OWL and LCS/LEC. Revenue sharing sounds great, but I would like to hear what you guys have to say about it. Do these really make an organization investment justifiable?
ARABIAN: It totally depends on the team, how good they are and most importantly how popular they are, that is what translates into dollars.
Following up on the kickoff to the webinar series, here are our guests' responses to the great questions which were posed during the episode:
---