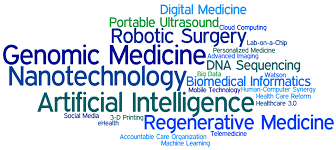 Panel Discussion Details:
Artificial Intelligence (A.I.) in healthcare is a sector dominated by North America and Asia Pacific and is expected to grow with the highest rate in the coming years. This growth in the A.I. market and healthcare is attributed to the increasing need for driving huge amount of complex data to deliver better personalized care and health outcomes. This issue at hand is whether or not A.I. for healthcare and medicine is a disruptive, innovative force or just hype? This distinguish panel will present trends, developments, applications areas, and futuristic perspectives.
Panel Moderator:
Edmond Banayan, MBA, MSIMC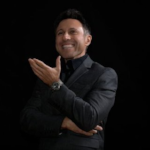 Mr. Banayan has founded and led business ventures in healthcare, technology, and services. As Co-Founder and CEO of Chronaly Inc. (Chronaly), Mr. Banayan leads a multi-disciplinary team in their mission to develop and commercialize digital health applications for developmental disabilities such as Autism Spectrum Disorder (ASD) and Attention Deficit Hyperactivity Disorder (ADHD). Chronaly's dedicated team is pushing the frontier of digital health and medicine by applying deep artificial neural networks, artificial intelligence, machine learning, and other technological advancements to innovate and improve the lives, health, and health outcomes of millions of children and adults across the world with developmental disabilities. In addition to his leadership at Chronaly, Mr. Banayan is also Chairman of Los Angeles Venture Association (LAVA) Healthcare Strategic Interest Group. Mr. Banayan attended UCLA for his undergraduate degree and graduated with honorable mentions. Subsequent to UCLA, he received his graduate degrees in Master of Business Administration (MBA) and Master of Science in Integrated Marketing Communications (MSIMC).
Panelist:
Anthony Chang, MD, MBA, MPH, MS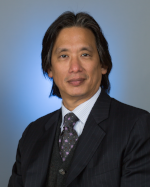 Chief Intelligence and Innovation Officer, Sharon Disney Lund Medical Intelligence and Innovation Institute (MI3) at CHOC Children's
As the founder of Artificial Intelligence (A.I.) in Medicine Conference and the Chief Intelligence and Innovation Officer and Medical Director at Children's Hospital of Orange County (CHOC), Dr. Chang has become recognized as "Dr. A.I." and has given TEDx Talks. He has been named Physician of Excellence by the Orange County Medical Association and lectures widely on big data and artificial intelligence in medicine.
Dr. Chang is known for several innovations in pediatric cardiac care, built a company, and was able to complete a deal on Wall Street. As the founder and medical director of the nascent Medical Intelligence and Innovation Institute (MI3), supported by the Sharon Disney Lund Foundation, Dr. Chang leads the MI3 in implementing data science and artificial intelligence in medicine and is the first institute of its kind in a hospital.
In addition to his appointment at CHOC, MI3, and so forth, Dr. Chang is also Co-founder and CEO of a startup company (CardioGenomic Intelligence, LLC) that focuses on artificial intelligence applications such as deep learning in clinical cardiology and genomic medicine. He has published review papers on big data and predictive analytics as well as machine learning and artificial intelligence in medicine.
Kevin Seals, MD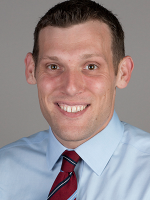 UCLA Health System, Ronald Reagan Medical Center
Kevin F. Seals is a resident physician in diagnostic radiology at the UCLA Medical Center with background in bioengineering and software development. He is focused on academic and commercial work related to machine learning, with academic publications and national conference presentations in both machine vision and natural language processing. He built RadChat, the first diagnostic and interventional radiology chatbot, which simulates a human radiologist using the Watson technology. He also developed a number of the earliest healthcare applications for smart speakers.
Kevin studied bioengineering at the University of Washington and will attend interventional radiology fellowship at UCSF in 2018.
Yu Sun, PhD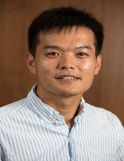 Assistant Professor of Computer Science , Cal Poly Pomona
Dr. Yu Sun is an Assistant Professor of Computer Science at Cal Poly Pomona. He has expertise in the areas of cloud computing, mobile computing, AI/machine learning and large-scale distributed systems. Dr. Sun has experiences on applying university research in health care industry. He is the co-founder of Ziiio that provides way finding and patient experience analytics solutions for the health care industry. He has also been a faculty advisor to digital health startups where he conducted research on helping disordered patients (e.g., autism) using AI and machine learning techniques. Before joining Cal Poly Pomona, Dr. Sun also worked in Amazon Web Services as a software engineer and participated in the development of the world's first cloud-based mobile web browser for Amazon Kindle Fire, and built its big data analytics infrastructure in the cloud.
LAVA Healthcare is generously sponsored by: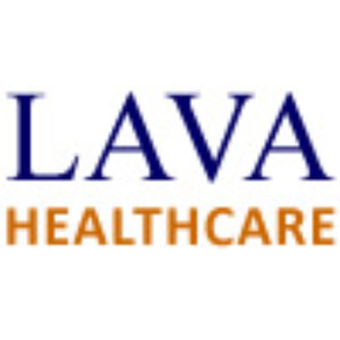 ASU California Center 725 Arizona Ave, Santa Monica, CA 90401, USA