Register Now!
Or paste this link in your browser's address bar: https://www.eventbrite.com/e/big-data-todays-supernova-of-information-and-opportunity-tickets-53218404681
Big Data has exploded and engulfed us all and has led to a technology and business revolution. Every website, email, SMS text, mouse click, download, and Internet of Things (IoT), sensor input now predicts epidemics, calculates risk, understands consumer behavior and formulates public policies. Entrepreneurs are pursuing these Big Data opportunities in what is becoming the 21st century equivalent of the gold rush.
Our speakers will share their views on the opportunities and challenges entrepreneurs face in building these new ventures, and give a clearer view of what's coming our way.
Keynote Speaker:
Gil Elbaz
Founder & CEO of Factual Inc
Co-Founder of Applied Semantics
Speakers:
Wes Nichols
Board Partner, Upfront Ventures
Independent Board Director, Public and Pre-IPO Technology Companies
Dominique (Mike) Hanssens
Distinguished Research Professor of Marketing, UCLA Anderson Graduate School
Founding Partner, MarketShare, a global marketing analytics firm
Producer/Moderator:
Stan Tomsic
Managing Director
Magna Point Group
Networking with refreshments from 8:00 - 9:00 AM / Program: 9:00 - 11:30 AM
Advance Ticket Sales:
General Admission: $30.00 ($40.00 at door)
Students: $20.00* ($25.00 at door)
Caltech Students - No Charge*
Advance Ticket Sales end on Friday, January 25th at 1:00 PM PST.
*Current Valid ID required for all student admissions. Full admission price will be charged without ID.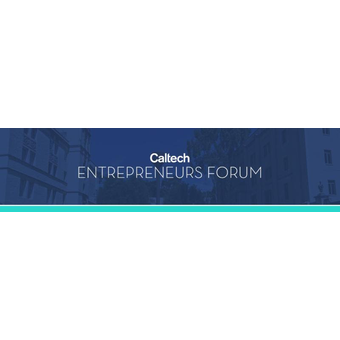 Cahill Center for Astronomy and Astrophysics 1216 E California Blvd Pasadena, CA 91106