Invest in Grenoble-Alps France (Los Angeles office for North America)
IBA The International Business Incubator- https://www.iba.io/
(https://zoom.us/webinar/register/WN_6Nim66nmQUuiRo6iYRyWQA)
(https://zoom.us/webinar/register/WN_6Nim66nmQUuiRo6iYRyWQA)
Expanding on the tremendous opportunity to connect greater LA/SoCal with Canada through shared entrepreneurial spirit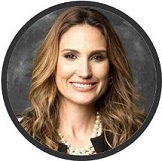 Moderator:
Lorraine D'Alessio - Toronto native, Los Angeles transplant where she continued as Founding partner of D'Alessio Law Group, Lorraine was named the 2017 Leader in Law by the Los Angeles Business Journal and is the recipient of the 2018 Enterprising Woman Award. A former Ford model turned legal powerhouse, Lorraine is a multi-award-winning, immigration expert who regularly contributes to the Los Angeles Times, The Hollywood Reporter, LA Business Journal, Playback and other leading outlets in the U.S.. Lorraine has provided counsel to hundreds of prominent and award-winning entertainment agencies, unions, private companies, academic institutions, tech startups, entrepreneurs and enterprises including: Next Models, Food Network, SubPac, Pepperdine University, ACTRA, New York Film Academy
Panelists: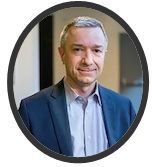 Thierry Weissenburger, Senior Trade Commissioner (and Consul of Canada), has spent the better part of his career as a senior diplomat, currently leading Canada's commercial program at the Consulate General of Canada in Los Angeles and previously in Boston/New England and San Francisco/Silicon Valley supporting the growth of Canadian businesses in the US market and beyond. Previous assignments also include four years as Head of the Canada's Commercial Program in Denmark and Nordic regional manager for Science and Technology, supporting Canadian research organizations and businesses developing technology collaborative projects throughout the Nordic countries region.
Thierry was Head of Innovation for the Trade Commissioner Service, Canada's largest international network of trade professionals, and founder of the Canadian Technology Accelerator (CTA), initially launched in the Silicon Valley, and now operated by the Trade Commissioner Service in a number hubs in the US and around the world. He is passionate about mobilizing accomplished Canadians abroad and has been a driving force behind the establishment of entrepreneur-driven Canadian expatriate associations: the C100 in Silicon Valley and the CENE in Boston.
Thierry holds an MBA with specializations in Management of Technology and International Affairs.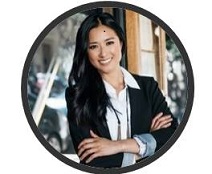 Ennie Lim, CEO & Co-Founder of Honeebee, graduated from McGill University in Montreal, Canada. HoneyBee is a Certified Benefit Corporation® that was the result of her own financial struggles. 7 out of 10 employees live paycheck to paycheck and approximately 46 million Americans have wiped out their emergency savings during the pandemic. Now more than ever, millions of employees urgently need a financial safety net to fall back on. With HoneyBee's Rainy Day Coverage, employees can access no-cost rainy day funds when faced with unplanned expenses.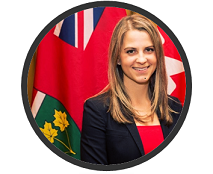 Chelsea Peet, as Consul and Senior Economic Officer, has led the team at the Ontario Canada Trade and Investment Office in San Francisco since November 2018. Co-located with the Canadian consulate, the office supports Ontario companies seeking to connect with new partners, and supports U.S. companies considering expansion opportunities in Canada. The office's region covers California, Arizona, Nevada, Oregon, Washington, New Mexico, Alaska and Hawaii.
Chelsea came to this role from Ontario's Ministry of Intergovernmental Affairs – Cabinet Office, where, as the Senior Manager for International Operations, she led a team in the strategic planning and delivery of Premier-led international missions, as well as broader international engagement efforts in Ontario. She also previously served as the Senior Manager, as well as the Policy Manager, at Ontario's Ministry of Training, Colleges and Universities.
(https://zoom.us/webinar/register/WN_6Nim66nmQUuiRo6iYRyWQA)