Global LAVA webinar: Make Your Startup Sexy to EU/UK Investors
Tap into the world's largest economy while your competitors focus on survival.
5pm "Happy Hour" Thursday June 11
Join Global LAVA for an Engaging Zoom panel on the ins-and-outs of attracting investment from the world's largest economy! Panelist include:
Moderator:
Invest in Grenoble-Alpes is donating a bottle of Chartreuse for a lucky participant!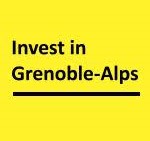 RSVP above now!