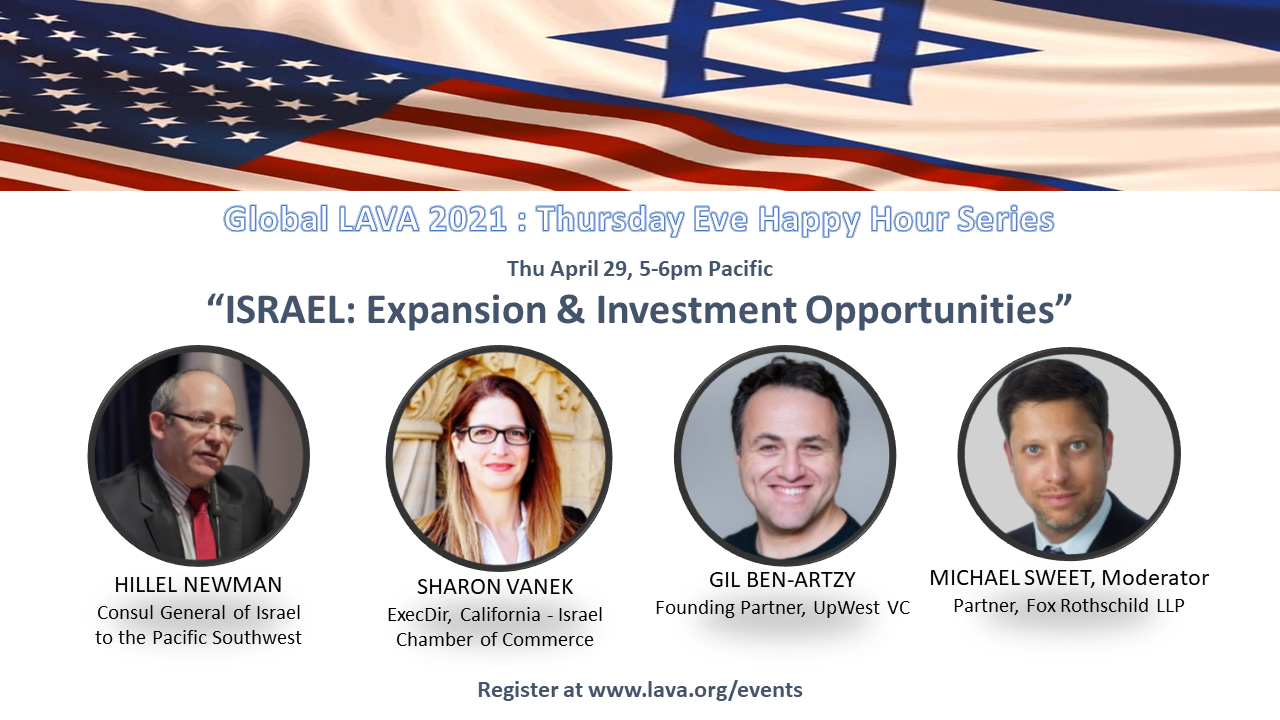 Global LAVA's community presents a virtual monthly happy hour event wherein a panel of international experts focus on strategies and financing for expansion into a megaregion. For this event the region is Israel. The objective is for founders and funders to learn expert ideas, experiences, strategies and funding options from experts in both the public and private sectors.
Non-Members get FREE REGISTRATION thanks to Fox Rothschild
Use PROMOTIONAL CODE: FoxRoth
Stay Tuned for more details about the panel.