LAST MINUTE REGISTRATION HAS MOVED
Click Here to Register at Zoom
https://zoom.us/webinar/register/WN_QWxmHohDTX2gkgu9O4gb3w
Join Global LAVA and Green LAVA and Leaders, Investors, Startups and other stakeholders in the green- and cleantech sectors with ties to Francophone countries and activities in LA and SoCal. Commemorating World Francophonie Day/Month, with a large dose of GREEN!
Moderator: John Rossant is the founder and CEO of CoMotion, the Los Angeles-based event and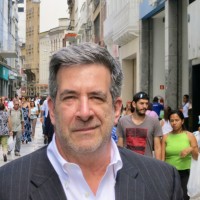 media platform on new mobility. CoMotion is the organizer of CoMotion LA,. John is also Founder and Chairman of The New Cities Foundation.
He has previously been Executive Chairman of PublicisLive in Geneva and is a former journalist. John held several senior editorial positions at Business Week, including Europe Editor, as well as Paris, Rome and Middle East correspondent and has has received a number of prestigious awards.
John is also the author of Hop, Skip, Go: How the Mobility Revolution Will Transform Our Lives and Our Planet, (2019)

Speakers:
Pascal Drouin is a partner at Cycle Capital, a pioneer in Canadian Cleantech venture capit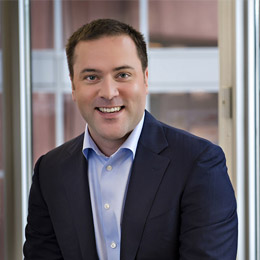 al investing in companies at the development and commercialization stages in North America.
Pascal has led many investments, north and south of the border, building a strong network of co-investors and strategic partners.
Passionate about new technologies and how they can impact the environment, Pascal works closely with entrepreneurs to help them achieve their sustainability and financial goals.
Elisabeth Leontieff-Hirshon, a Pacific Islander born and raised in Tahiti, French Pol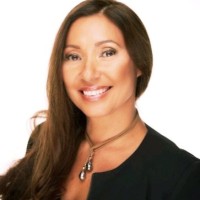 ynesia, is the founder of Smart Oceania, a Los Angeles-based consulting firm specialized in strategic international development & executive recruitment. She champions diversity & inclusion in the workplace, and as the US representative of La French Tech Polynésie, she proudly supports visionary entrepreneurs from Oceania and French Overseas Territories.
A pioneer in digital tourism as a co-founder of Tahiti.com <http://www.tahiti.com>, she has 25+ years multicultural expertise in North America, successfully working with international government agencies, Fortune 500 companies and startups in various sectors.
Alex Nesic is Co-Founder & CBO at Drover AI, a technology platform that elevates the micromob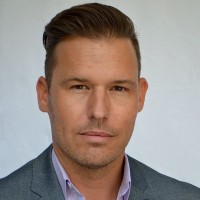 ility industry and ties into the smart city eco-systems of the future by leveraging AI and mobile sensing capabilities.
Born in Santa Barbara, California, and raised in Antibes, France and Hawaii, Alex is of Serbian and French descent, and holds dual United States/French citizenship and speaks four languages fluently.
A long-time entrepreneur, Alex strives to enable shared mobility and LEV's in general to play a critical part in urban transportation and a sustainable transportation future.
LAST MINUTE REGISTRATION HAS MOVED
Click Here to Register at Zoom
https://zoom.us/webinar/register/WN_QWxmHohDTX2gkgu9O4gb3w