In preparation for the First Look LA event, LAVA is calling all technical entrepreneurs to join us for a workshop on how to deliver a home run "Pitch" to attract partners and investors.
Whether you just developed a marketable technology or have a full-fledged startup, effectively communicating your technical idea in a business setting is critical for success. To help you hone your presentation skills, LAVA is offering a workshop to help you learn how to organize your pitch, and tailor your presentation to your target audience.
Presenters Include:
Laurelle Johnson
As an entrepreneur, Laurelle has worked extensively, over the last 12 years, with growth companies and startups, and is a founding member of Women in Los Angeles Venture Association (WinLAVA). In 2009 she was named Entrepreneur Mother of the Year by Working Mother Media.
Laurelle has worked with over 100+ companies preparing them for capital funding and investor vetting. Her focus is on business and marketing plans as well as Investor Pitch Decks (PPT) for capital funding. Current clients have raised over $45M. She maintains an extensive local network, including relationships with key players in the L.A. tech startup community. She is an excellent communication coach with 4-first place winners in pitch competitions in the Silicon Beach community. She has worked with over 10+ international clients.
Laurelle has 25 years of Fortune 500 sales and management experience that includes securing $300+ million in contracts, increasing annual sales 800%, and personally closing deals up to $75 million. She has a Pepperdine MBA and a BA in Communication.
Laurelle is a frequent speaker and trains on a variety of business topics, and has participated on the Selection Committee and Coaching Committee for Tech Coast Angels, WinLAVA & CSUN Entrepreneurship Program.
Jasmine Foroutan
Jasmine Foroutan is a full-time pitch deck specialist for tech startups, investors, and accelerators. She's the Founder & CEO of Pitch Genius, a boutique pitch deck consulting firm on a mission to help more startups get funded. The firm is based in Los Angeles, but has also helped startups successfully pitch in San Francisco & New York. She started her career in 2014 and holds a Bachelors in Entrepreneurship from Loyola Marymount University.
Robin Brown
Robin J. Brown is founder and managing director of Prime Media, Inc., a Los Angeles based corporate communications and IPO Roadshow prep agency. The firm provides a variety of corporate communications services with a focus on investor and IPO roadshow pitch development and executive presentation training solutions to growth companies worldwide.
Brown's expertise spans two decades serving both B2B and B2C organizations. He has a successful track record of working with every level of executive — from noted industry leaders and segment disruptors to rising business achievers.
Through his work, Brown has a rich history of creatively communicating brand, product and service value for start-ups, technology innovators, investment banks, Hollywood studios and Fortune 500 global brands. He has prepped leadership teams for their investor events, analyst day meetings, shareholder meetings and IPO listings on the NYSE and NASDAQ
Terrisa Duenas
(UCLA PhD in Mechanical Engineering, PMP) is an executive innovator who captures, incubates and accelerates emerging technologies through concept development, funding, and deployment. She does this for entrepreneurs, small businesses, and corporations who need to implement a problem solution that is immediate, impactful and sustainable. Her ability to be concurrently tactical, strategic, and visionary enables her to direct programs from any position or point of view in the organization that aligns to everyone's success. She leverages design thinking, prototyping, and data-informing strategic decisions while providing expertise in in hardware (photonics, flexible substrates, MEMS and nanoscale phenomena, scale-up packaging), software, experimental design, testing, laboratory set up, systems engineering and technical program management.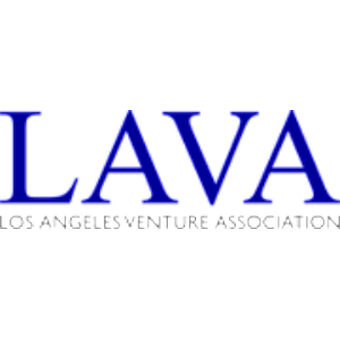 725 Arizona Ave, Santa Monica, CA 90401, USA