THIS EVENT HAS BEEN POSTPONED, STAY TUNED FOR THE NEW DATE!
Wide World, Small Planet:
MarTech, Brands, Philanthropic Investors Do Well by Doing Good
presented by LAVA Digital Media
Digital has brought about a sea change on the economics of good works. Supporting social causes isn't soft sophistry, but a hard business opportunity. Media tech has enabled more efficient—and profitable!—ways of fundraising and extending philanthropy. New tools and models have remade cause marketing as a profit center, no longer relegated to the charity ghetto. Campaigns on issues like diversity, anti-bullying, environmentalism reach millions in an instant, changing hearts and minds, affecting positive contributions to society and generating profits. Investors, too, are putting money where their hearts are.
Tis the Giving Season!
Wednesday, November 14, 20018
6:30 – 8:00
Arizona State University- California Center
725 Arizona Ave, Santa Monica, CA 90401
networking ❋ liquid refreshments ❋ light snacks
Our Panel includes:
>&gt;&amp;gt;&amp;lt;p&amp;gt; &lt;span&gt;<span>
John Barrett, CEO and Founder of Heal the Dream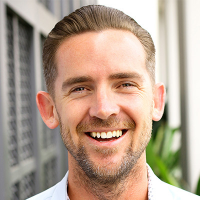 John Barrett is an entrepreneur with a vision to make changes in the world and leave bigger footprint with the products his company produces. Barrett recently founded Heal the Dream which donates a percentage of its profits to those in need of clean water, food and clothing. Barrett is expanding Heal the Dream's product line to help promote change across the globe by attaching a charitable component to each line of product produced which includes a bottled water brand, an entire line of skin care products, and a lifestyle line of clothing and jewelry.
Previous to Heal The Dream, Barrett spent over 15 years running large scale commercial construction companies that designs and develops custom builds for commercial and industrial properties.
Barrett attended Cal State Northridge and strives to continue making a difference in the world through everything he is involved with that combats local and global issues.
Cassie Fowler, Vice President, Partnerships and Impact, Pledgeling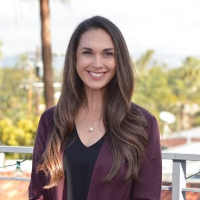 Cassie Fowler is Vice President of Partnerships and Impact at Pledgeling, responsible for working with companies of all sizes to achieve business ROI and success through the integration of purpose and impact.
Prior to joining the Pledgeling team, Cassie spent 15 years building global programs to support international nonprofits and media networks, including Amnesty International, The Green Belt Movement International in Kenya, Al Jazeera English and Bloomberg Africa. In these roles, Cassie pioneered the first corporate giving partnerships with companies such as Google, PACT, Shaklee, and Mainichi. Working hand-in-hand with 2004 Nobel Peace Laureate Dr. Wangari Maathai of Kenya, Cassie drove the launch of the Billion Tree Campaign in 2006 in partnership with the United Nations, which has planted 15B+ trees to date.
Cassie is a graduate of University of California, San Diego and a guest lecturer at USC's Marshall School of Business. She serves on the board of Conscious Capitalism's Los Angeles Chapter, and is the founder of the Ambassadorial Leadership Council for the World Is Just A Book Away. As an advocate of the role brands play in sustainable development, Cassie is passionate about leveraging disruptive technologies to drive scalable social & environmental impact across the world.
Amber J Lawson, CEO, Good Amplified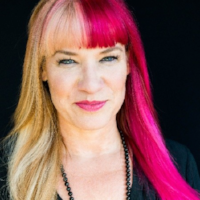 Award-winning digital media maven Amber J. Lawson is on a mission to do good at scale and impact #abillionlives as the founder/CEO of Good Amplified. Good Amplified ampifies the #dogooding stories of nonprofits across all social media channels to drive donations and awareness to these causes including XPrize, Boys and GIrls Club and Make A Wish America. Lawson recently Launched GODDESS PROCESS a 30 day inspirational program for powerful women to manifest their hearts desires. Lawson inspires audiences around the world with her interactive talks on connection and vulnerability.
Lawson's leadership and vision have resulted in accolades including the Cynopsis Women in Digital Entrepreneur of the Year, Top 50 Women in Digital, PGA Top 25 in Digital, and the NATPE Luminary Award. She sits on several boards and is the chairman of the Membership Working Group of the Academy of Television Arts and Sciences' Interactive Media Peer Group, and an active member of the New Media Council at the Producers Guild of America. Lawson is a stand for transformation on the planet and her favorite color is hot pink... Obviously.
Sarah Maxwell, Founder and Chief Enthusiasm Officer, Good Karma Movement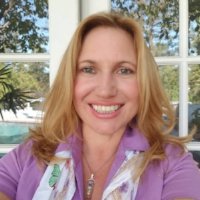 Sarah founded the Good Karma Movement as a consultancy firm dedicated to doing good business with good people for the greater good of the planet. Sarah was born on an organic farm and has gone on to live all over the world in rural villages and world class cities such as New York City, Los Angeles, San Francisco, London and even Cyprus.
As the world evolves, Sarah brings together specialists in ICO, Blockchain, Holochain, Green-Tech, Bio-Tech, Fin-Tech, Edutainment, e-commerce for conscientious brands and business practices. Sarah has taken great care in curating a benevolent and international team of experts in social impact. Sarah is committed to uplifting the collective consciousness by curating conversations for healthy and regenerative ways to utilize business as a medium for good.
Sarah selectively chooses which clients she works with in order to ensure that she is representing companies who are built on the principles of integrity, commitment to excellence, and who provide great value and transparency to their customers. Sarah cares about the Cause and Effect of business, hence she works with brands who are ethical, transparent, and who believe in taking good care of their employees and their customers alike. In addition to working with companies who are immersed in solutions for a greener planet with top soil science practices and bio-dynamic farming, re-mediating the oceans, and all the ways we can be the change we wish to see on the planet.
Christopher Van Buren, Director of Marketing, Unify Earth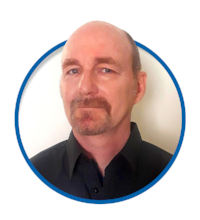 Christopher Van Buren has worked in publishing and information marketing since 1984 as a writer, publisher and literary agent. He has written numerous books on technology, including blockchain and smart city technologies. He was the Brazilian correspondent for U.S. Industry Today and Food & Drink Quarterly magazines. His emphases have been on natural health and beauty, human potential, co-operative governance and humanitarian projects. He is the Director of Marketing for Unify Earth, a blockchain infrastructure platform supporting the United Nation's SDGs.
ASU California Center 725 Arizona Ave, Santa Monica, CA 90401, USA