The Military & Digital Media: Comrades in Arms
Since the advent of the vaunted "military industrial complex," emerging media technologies for training, tracking, communications, public safety and combat have been integrated into the U.S. military's strategy, tactics and budget. Indeed, many consumer applications we now take for granted like VR--even the internet itself-- were developed with Department of Defense dollars.
VR, AR, AI, video-enabled drones and all manner of digital media systems and devices are deployed in the name of defense, the cause of offense, and, depending on circumstances, control or protection of the U.S. citizenry.
Video is critical to these basic applications and beyond, including "deep fakes" in espionage, or offshoots for science, such as NASA probes. And the numbers are huge. Globally, military spending has already increased from $586 billion in 2015 to $716 billion in 2019. Come hear how working with the military works and the investment (and valuation) opportunities in this sector.
Guest Speakers include:
Barry Brennan - Founder of Flying Lion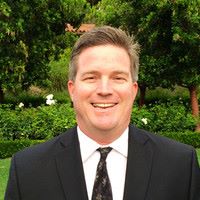 Barry Brennan is the President and founder of Flying Lion, Inc. (FLI), a full service sUAS Solutions Company. As President, Barry manages all aspects that contribute to FLI's continuous pursuit of excellence. Barry credits his leadership successes to a variety of professional experiences coupled with a focus on continued personal development.

In the past, for his operational expertise he has been a five-time Toyota Kaizen Award recipient and recent two-time Toyota vendor of the year award winner. Beyond Barry's business success, he is proud of his strong philanthropic background. These efforts have resulted in two personally humbling awards: Big Brother of the Year and Reserve Police Officer of the Year.

Barry founded FLI to provide sUAVs and sUASs for public safety and law enforcement agencies. This new and unique service offering involves providing an on-demand, training, equipment and consulting services to help public safety agencies significantly improve their productivity in a variety of their daily activities where a helicopter could be utilized, but at a significantly higher expense and/or delayed response.
Nick Bicanic - Founder of RED 6 Aerospace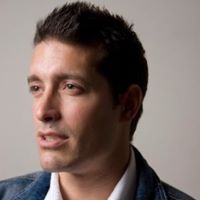 Nick Bicanic is a filmmaker and a technologist who mixes left brain and right brain stuff on an ongoing basis.

He is a serial entrepreneur and is considered one of the best Mobile Product visionaries in Silicon Valley. He has raised money from Silicon Valley luminaries including Google Ventures and has 20 years of experience running multiple teams developing complex client-server applications and processes on mobile and cloud based platforms.

He also wrote, directed and produced the 4 time LEO award winning documentary "Shadow Company" - a unique insight into the secret world of modern day soldiers for hire and produced "The War Against Boko Haram" for VICE News and published his first book - "Executive Outcomes" - a graphic novel based on his script of the same name.

He is now focusing on developing storytelling technology and content for Virtual and Augmented Reality.

In 2008, Nick was chosen as one of "Canada Goose's Goose People" - a one off worldwide list celebrating 50 visionary individuals set to change the world.

Nick Bicanic holds an M.A. and a B.A. in Natural Sciences from the University of Cambridge, UK.
Bivas Biswas, Founder, Niv Software, LLC + PicturePerfectEgg.com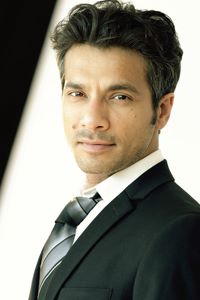 Bivas has worked on mission-critical (ITAR, DO-178B) projects in the Aerospace/Defense industry, and Augmented and Virtual Reality projects for Fortune 100 clients.
He worked as a Computer Scientist for US Defense through Honeywell Aerospace. He is an Engineering Fellow at the Manpower group. He has developed proprietary Augmented Reality software for peer to peer communication on smart glasses and was awarded a certificate of achievement in software engineering for his work on 3D computer graphics and display subsystems for commercial jetliners and Unmanned Aerial Vehicles.

Bivas is equally passionate about the Arts. He has financed, produced and co-produced 3 feature films. In 2008, he was awarded the Arizona Filmmaker of the Year by the Phoenix Film Festival. In front of the lens, he is a SAG-AFTRA actor. He plays a leading role in a feature film that is currently available to stream on Amazon Prime Video.
Presented by LAVA Digital Media
Thursday, November 14, 2019
6:30 p.m. – 8:30 p.m.
Arizona State University- California Center
725 Arizona Ave, Santa Monica, CA 90401
Networking ❋ Refreshments ❋ Light Supper
Host & Program Producer
Allison Dollar
CEO, ITV Alliance
Chair, LAVA Digital Media
Supporting Organizations
ASU California Center 725 Arizona Ave, Santa Monica, CA 90401, USA