Are you a founder, executive, or senior leader at an early stage life science or healthcare venture? If so, please join us to obtain valuable knowledge and insight and maximize your capital raising efforts.
Our distinguished panel includes representative of three funds that invest in these companies and an investment banker that sources financing for these companies. They will provide insight and guidance as to your financing options and how to position your company to increase the likelihood of successful fund raising.
Please join us for an interactive session of knowledge, insight and networking.
Our Panel
Alan Spatz - Moderator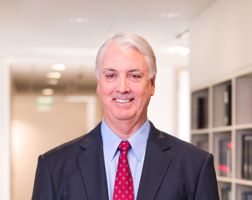 Alan Spatz is a Member of TroyGould PC, and practices primarily in the areas of corporate and securities laws, with particular emphasis in public and private financings, and mergers and acquisitions. He represents businesses in a wide variety of industries, including technology, life sciences, medical devices, health care services, entertainment, natural resources, digital media, financial institutions, mortgage banking, specialty finance and consumer products. He advises these entities from inception through initial and start-up financing, venture capital, bank and/or secondary financings, initial and secondary public offerings, reverse mergers, listing on stock exchanges and the sale of the entity.
Llewellyn Cox, Co-Founder and General Partner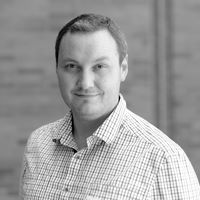 Dr. Cox is cofounder and General Partner at MarsBio, a Los Angeles-based venture accelerator. He is also CEO of BioBuilt, a laboratory design firm, and is founder and President of Lab Launch, Los Angeles' leading non-profit biotechnology incubator network. Llewellyn received his PhD in Molecular and Cell Biology at Cardiff University, before moving to New York City to perform postdoc research in neuroscience at Weill Cornell Medical College. He is also currently adjunct professor in translational biology and science communications at Keck Medicine of USC.
Cristina Escoda , Co-Founder and Managing Partner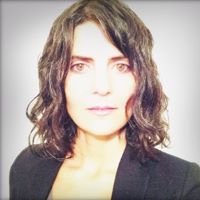 Dr. Cristina Escoda is an investor, advisor and product strategist for early-stage deep science ventures. Cristina is co-founder and managing partner at Tachyon Ventures, a VC fund focused on early-stage life sciences ventures. She also advises university spin-outs in quantum technology through Quantum Labs, and is president of Knowledgr, an initiative to bring blockchain to open-science. Cristina started her career as a derivative structurer in NYC. She has worked in portfolio management and in product development in the fin-tech, AI and blockchain sectors. Cristina has developed cutting edge technology ranging from healthcare machine learning and investing algorithms, to simple but beautiful mobile user interfaces. Before starting her own company and fund, she was part of the rotational associate program for graduates at D.E. Shaw & Co, where she worked on a variety of initiatives, including new business ideation, emerging markets analysis, quant algorithm development and products involving non-traditional asset classes. Cristina holds a PhD in Theoretical Physics from the University of Cambridge (UK) and an MBA in Finance and Strategy from NYU Stern.
Chris Bostick , Senior Associate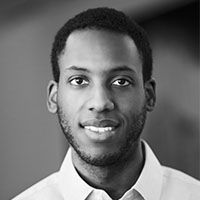 Chris Bostick is a Senior Associate at OCV, a $260M LA based fund, focusing on late stage venture investments in technology, life sciences, and medical devices. Prior to OCV Dr. Bostick obtained his Ph.D. in Pharmaceutical and Pharmacological Sciences from West Virginia University researching protein immobilization for studying bio-electronics and protein-protein/protein-small molecule interactions in Cytochrome P450s. For his postdoctoral work he studied precision medicine based approaches for treating genetic epilepsies at the Institute for Genomic Medicine at Columbia University. Dr. Bostick holds a B.S. in Biology from Cornell University and a Ph.D. in Pharmacological and Pharmaceutical Sciences from West Virginia University.
Channing D. Hamlet, Managing Director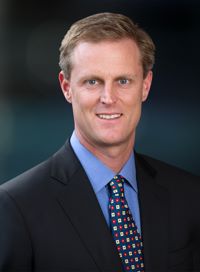 Channing Hamlet is a Managing Director with Objective Capital Partners. He serves as an execution leader for the firm's M&A and Valuation Advisory Services Practices. He brings in excess of 25 years of experience with investment banking and business valuation to our clients.
LAVA Healthcare Chairman:
Edmond Banayan, Co-Founder and CEO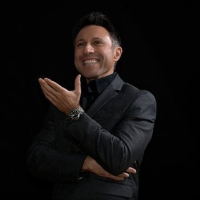 Mr. Banayan has founded and led business ventures in healthcare, technology, and services. As Co-Founder and CEO of Chronaly Inc. (Chronaly), Mr. Banayan leads a multi-disciplinary team in their mission to develop and commercialize digital health applications for developmental disabilities such as Autism Spectrum Disorder (ASD) and Attention Deficit Hyperactivity Disorder (ADHD). Chronaly's dedicated team is pushing the frontier of digital health and medicine by applying deep artificial neural networks, artificial intelligence, machine learning, and other technological advancements to innovate and improve the lives, health, and health outcomes of millions of children and adults across the world with developmental disabilities. In addition to his leadership at Chronaly, Mr. Banayan is also Chairman of Los Angeles Venture Association (LAVA) Healthcare Strategic Interest Group. Mr. Banayan attended UCLA for his undergraduate degree and graduated with honorable mentions. Subsequent to UCLA, he received his graduate degrees in Master of Business Administration (MBA) and Master of Science in Integrated Marketing Communications (MSIMC).
LAVA Healthcare is generously supported by: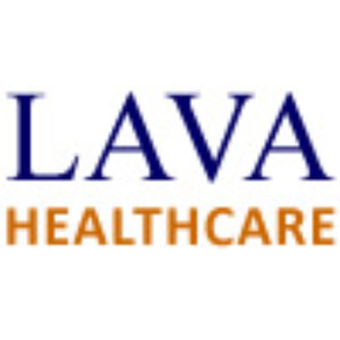 Spaces 730 Arizona Ave, Santa Monica, CA 90401, USA