People over the age of 65 are the fastest growing population in the US due to longer life spans caused by medication advances and other health promotion factors. As the aging population increases, their need for health services and technology to promote wellness also increases. This panel will discuss several emerging trends that target new entrepreneurship opportunities in aging and how best to position your company to receive investment capital.
Please join us on June 18th to for an informative, interactive session and networking.
PANELISTS:
Wen Dombrowski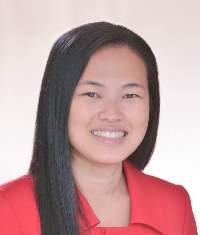 Wen Dombrowski, MD, MBA is a geriatrics physician executive with a unique perspective bridging clinical, technical, business, policy, ethics, design, and movement expertise. She is a founding principal of CATALAIZE, a consultancy that advises investors, corporate organizations, and technology companies on the use of emerging technologies to innovate healthcare and aging. Dr. Dombrowski has held leadership roles in technology startups, managed care, home care, senior living, nursing homes, community health centers, hospitals, and other settings along the continuum of care. She was previously Chief Medical Information Officer (CMIO+CIO) for a state-wide homecare and community health provider, the Technology & Communications Strategy lead for a large regional integrated delivery network's Value-Based Care initiatives, Clinical Informatics Director at a multi-specialty network of community clinics, and Medical Director at a special needs managed care plan for Medicaid-Medicare dual-eligible seniors.
Nardo Manaloto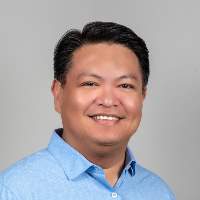 Nardo Manaloto has led and exited several successful healthcare and technology startups in roles as Chief Product Officer, Chief Technology Officer, and Chief Innovation Officer. He has conducted due diligence and evaluated numerous companies for investors, and helped many startup companies get from idea -- to validation -- to scale from both technology and business perspectives. Some aging-related products Nardo has built includes platforms for caregiver care plans, AI-driven seniors, and other senior care tools​. Nardo has also worked with many healthcare stakeholders including health plans, providers, patients, and community organizations. He previously led Kaiser Permanente's Innovation, Solution Design, and System Transition teams.
Jennifer Good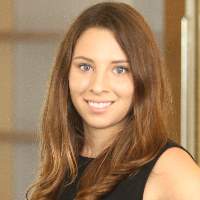 Jennifer Good is the co-founder and CEO of Peacefully. Peacefully helps people with all of the required tasks after a death (e.g., notifying social security, canceling utilities, transferring bank accounts). Peacefully's vision is to take care of the loose ends so that surviving loved ones can focus on what matters - mourning, celebrating life, and being with friends and family. Before founding Peacefully, Jennifer was the co-founder and CEO of SureConsent, a Cedars-Sinai Techstars company that made interactive educational modules to consent patients for surgical procedures. Prior to that, Jennifer worked as a consultant at Boston Consulting Group (BCG), where she advised on strategy for global health, pharma, insurance, retail, and semiconductor clients. She holds a BA from Claremont McKenna college and was a US Fulbright Scholar.
PANEL MODERATOR:
Medell Briggs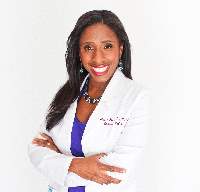 Dr. Medell Briggs is the founder and CEO of Contour Health Solutions, a national advisory firm that provides clinical matter expertise to health technology companies and investors to achieve high performance and profits by implementing technology that improves the quality, safety, and efficiency of medical services. She is a board-certified emergency physician who is an Assistant Professor of Emergency Medicine at the David Geffen School of Medicine at UCLA. Dr. Briggs has held several hospital and department leadership positions, including her current role as the Director of Quality of Emergency Medicine for UCLA Health. In addition to these roles, she also serves on the Los Angeles Venture Association (LAVA) Healthcare Strategic Interest Group committee. Dr. Briggs has devoted her career to advancing the overall wellness of diverse communities through health system redesign and health technology. She is a proud alumna of UCLA, Harvard Medical School, Harvard School of Public Health, and UCLA School of Public Health.
LAVA Healthcare Chairman:
Edmond Banayan, MBA, MSIMC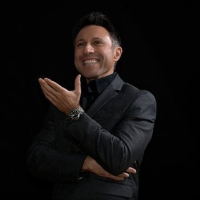 Mr. Banayan has founded and led business ventures in healthcare, technology, and services. As Co-Founder and CEO of Chronaly Inc. (Chronaly), Mr. Banayan leads a multi-disciplinary team in their mission to develop and commercialize digital health applications for developmental disabilities such as Autism Spectrum Disorder (ASD) and Attention Deficit Hyperactivity Disorder (ADHD). Chronaly's dedicated team is pushing the frontier of digital health and medicine by applying deep artificial neural networks, artificial intelligence, machine learning, and other technological advancements to innovate and improve the lives, health, and health outcomes of millions of children and adults across the world with developmental disabilities. In addition to his leadership at Chronaly, Mr. Banayan is also Chairman of Los Angeles Venture Association (LAVA) Healthcare Strategic Interest Group. Mr. Banayan attended UCLA for his undergraduate degree and graduated with honorable mentions. Subsequent to UCLA, he received his graduate degrees in Master of Business Administration (MBA) and Master of Science in Integrated Marketing Communications (MSIMC).
LAVA Healthcare is generously supported by: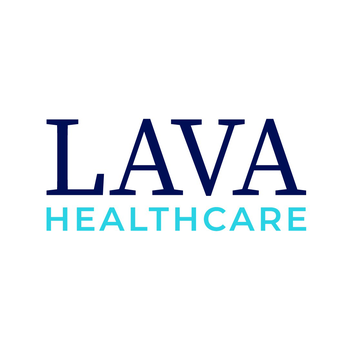 ASU California Center 725 Arizona Ave, Santa Monica, CA 90401, USA