Media has played a large role in supporting the growth of healthcare companies. We have seen the various ways in which celebrities' partner with firms: Jennifer Lopez raised nearly a million dollars for Children's Hospital Los Angeles by participating in the Nautica Malibu Triathlon. Ray Liotta became the face for Pfizer's Chantix quit-smoking pitch, and Jennifer Anniston continues to publicly support the Thanks and Giving Campaign for St. Jude Hospital.
The Millennial and Gen Z generations continue to add to business complexity as they look more to digital healthcare and social media for healthcare guidance. The platform you choose and how your company communicates its messages plays a pivotal role in launching and sustaining brands. Learn how to navigate in the new media, healthcare, and investment space from the dominant players in the entertainment industry.
Join us for an informative session to learn about what partnerships celebrities looks for, how diversity plays a role, the impact of Gen Z, and much more.
PANELISTS:
Alan Smith, Global Client Strategy Executive at Creative Artists Agency (CAA)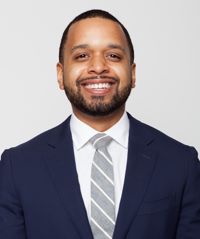 Alan Smith is an Executive in Global Client Strategy at leading entertainment and sports agency Creative Artists Agency (CAA). Smith is based in the Los Angeles and works with many of the world's leading directors, writers, actors and musicians.
Smith began his career on the equity derivatives sales & trading desk at JPMorgan Chase. After JPMorgan, Smith pivoted to municipal investment banking at Loop Capital Markets, a boutique investment bank. He joined CAA in 2017.
Smith received his MBA from UCLA's Anderson School of Management and his BA in Economics with a Mathematics minor from Morehouse College.
Miki Reynold, Executive Director at Grid110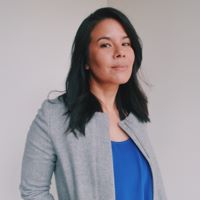 Miki Reynolds is the Executive Director of Grid110, an early stage startup accelerator and community development non-profit she co-founded in 2014. She has 15 years of experience working in tech, ranging from digital marketing and creative services to software development and e-commerce.
After managing digital projects at global entertainment corporations like MGM Studios and 20th Century Fox, and heading up operations/product for a software development startup, she launched the Downtown LA location for tech education company General Assembly. Miki's current role at Grid110 focuses on activating the startup ecosystem in Los Angeles, fostering community, and connecting the dots for entrepreneurs through access to mentoring and critical resources.

Miki has accepted commendations from Mayor Eric Garcetti on behalf of General Assembly and Grid110, has been recognized by LA Biz Journal as a Woman of Influence, was named to Techweek's #Techweek100 and sits on advisory councils for two of the Mayor's diversity inclusion initiatives: Pledge LA and WiSTEM LA.
MODERATOR:
Taylor Babaian, Author (Penguin Random House) and Founder, Kre-at Beauty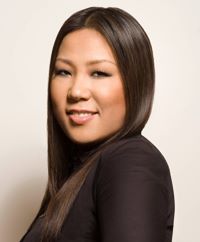 Taylor Babaian started her career as a celebrity makeup artist. During her two decades in the beauty industry, she has worked as an educator, on camera talent, as well as a consultant for multiple Fortune 500 cosmetic companies. Taylor has authored three beauty and wellness books with Penguin Random House, which has earned her multiple accolades including being labelled, "A Makeup Artist with G.P.S.," by The New York Times as well as being named author of one of the "The Best Beauty Books," from Harper's Bazaar.
Taylor founded Kre-at Beauty, a prestige cosmetic line, which was sold at Barney's New York nationwide. The product debuted on their spring catalog cover and was met with critical success including, #1 product in the Wall Street Journal "Holiday Gift Guide," and earned her an Elle Magazine "Genius Award."
Taylor is an MBA candidate at UCLA Anderson School of Management, where she and her team are building a mobile app that combines technology with her years of experience to simplify the skincare purchasing process. She earned her Bachelor of Arts from UCLA and graduated Magna Cum Laude with Departmental and College Honors. As a Lemelson research scholar, she conducted a two-year study on the economics of plastic surgery in South Korea.
Taylor proudly serves on the Los Angeles Venture Association (LAVA) Healthcare's Committee.
LAVA Healthcare Chairman:
Edmond Banayan, Co-Founder and CEO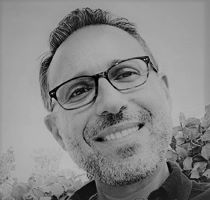 Mr. Banayan has founded and led business ventures in healthcare, technology, and services. As Co-Founder and CEO of Chronaly Inc. (Chronaly), Mr. Banayan leads a multi-disciplinary team in their mission to develop and commercialize digital health applications for developmental disabilities such as Autism Spectrum Disorder (ASD) and Attention Deficit Hyperactivity Disorder (ADHD). Chronaly's dedicated team is pushing the frontier of digital health and medicine by applying deep artificial neural networks, artificial intelligence, machine learning, and other technological advancements to innovate and improve the lives, health, and health outcomes of millions of children and adults across the world with developmental disabilities. In addition to his leadership at Chronaly, Mr. Banayan is also Chairman of Los Angeles Venture Association (LAVA) Healthcare Strategic Interest Group. Mr. Banayan attended UCLA for his undergraduate degree and graduated with honorable mentions. Subsequent to UCLA, he received his graduate degrees in Master of Business Administration (MBA) and Master of Science in Integrated Marketing Communications (MSIMC).
LAVA Healthcare is generously supported by: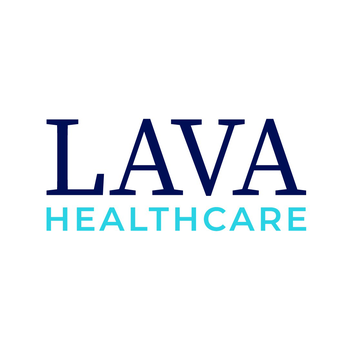 725 Arizona Ave, Santa Monica, CA 90401, USA