SOLD OUT
Start-Up Options for Rapid Development, Funding, and Commercialization
Date: 12 February 19
Time: 6:30pm - 8:30pm PST
ASU California Center
725 Arizona Ave, Santa Monica
Is VC funding the only way to develop and grow your company? Have you heard of accelerators, incubators, angles, and other resources for rapid development, funding, and growth of your start-up? Attend our LAVA event on February 19th as our distinguished panel will share their expertise and insight.
Please join us on February 19th for an informative, interactive session and networking.
Panelists:
Jay Goss

Before becoming a venture capitalist, Jay Goss helped bring companies, a lot of them, to life and created growth spurts for companies that have been been around for a while, but find themselves stalled. Jay has built, run and "growth spurted" businesses across a variety of different industries/sectors – digital and traditional – working entrepreneurially for early stage companies (from zero to five years old), and "intrapreneurially" inside large organizations such as Disney, Reed Elsevier, Summa Group and UCLA, building new business units on their behalf. While these companies have been all over the map in terms of industry, the common denominators have been helping companies develop (or re-work) their go-to-market strategy and sticking around to actually execute the plan, and helping companies with fund-raising (Jay's companies have raised money from friends and family, angels, HNWI, strategics, venture capitalists, crowd-funding, celebrities, family offices, and overseas investors). Jay is currently a General Partner at Wavemaker Three-Sixty Health. Wavemaker Three-Sixty Health is a Pasadena-based venture fund led by seasoned healthcare executive John Nackel (former head of E&Y's global healthcare practice and CEO of UnitedHealth Group's Ingenix Consulting, now Optum) and Jay Goss. The fund focuses on healthcare start-ups seeking Seed and Series A investment. The fund's investment thesis is that after 40 years, healthcare is transitioning away from fee-for-service to value-based payments, and with that comes a massive amount of disruption. There will be no shortage of clinical operations and business challenges to solve in the coming decade, and entrepreneurs are already coming out of the woodwork to solve these problems. Moreover, countless business models are now for the first time commercially viable because the healthcare industry is embracing value-based payments.
Jeanine Jacobson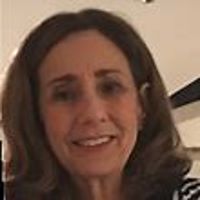 Jeanine Jacobson is the longest tenured Founder Institute Director, and as such, she has been instrumental in growing FI's product, curriculum, and local programs. While the Founder Institute currently operates chapters in over 180 cities worldwide, Jeanine launched the first ever Founder Institute chapter outside of Silicon Valley way back in Autumn 2009 (in San Diego/Orange County). Since then, Jeanine has also taken over the Los Angeles and Orange County Founder Institute Chapters and has undoubtedly played a strong role in building the vibrant startup ecosystem you find in Southern California today. In total, Jeanine has helped launch over 200 Founder Institute Graduates across her San Diego, Los Angeles, and Orange County chapters - including some of the fastest growing companies from our global portfolio like Realty Mogul, Feetz, and InvolveSoft. With her extensive business background, vast knowledge of the SoCal tech scene, and unflagging work ethic, it's easy to see why Jeanine has become one of the region's top startup luminaries. Jeanine has an MSN & MBA from the University of San Diego.
Sara Mintzer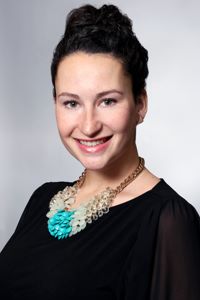 Sara Mintzer is the Southern California Regional Manager for Cross Campus, a Southern California based network of flexible office spaces and event venues. Sara oversees all day-to-day operations at Cross Campus' seven locations. Before joining Cross Campus, Sara worked as an Assistant General Manager for Wolfgang Puck Catering at Sony Pictures. She also worked in operations and sales at Compass Group, the nation's leading food services provider. Sara graduated from Penn State with a Bachelor of Science in Hotel, Restaurant, and Institutional Management. In her free time, she likes to swim and explore Los Angeles' foodscene.
Delilah Panio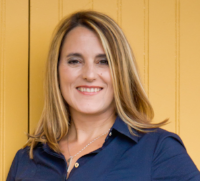 Delilah Panio
As the VP of Capital Formation for Southern California for TMX Group, I advise U.S. companies on the opportunity to list and finance on Toronto Stock Exchange or TSX Venture Exchange.
As the founder of Stiletto Dash (a consulting firm), I work with early-stage companies on their business and funding strategy and on getting investor-ready.
I am also the Executive Director and Co-Founder of We Are Enough, a non-profit that educates women on why and how to invest in women-owned businesses and/or with a gender lens.
My background is as a capital markets expert with 10 years previously in business development at Toronto Stock Exchange, including as the Director, Business Development & Strategy. I have advised many companies on the going public process and can provide an understanding of private and public financing options in Canada and the United States.
I hold an MBA in Enterprise Development and a BA in English, and have completed a certification as a Neuro-Linguistic Programming (NLP) Master Practitioner.
Panel Moderator:
Edmond Banayan, MBA, MSIMC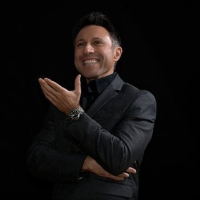 Mr. Banayan has founded and led business ventures in healthcare, technology, and services. As Co-Founder and CEO of Chronaly Inc. (Chronaly), Mr. Banayan leads a multi-disciplinary team in their mission to develop and commercialize digital health applications for developmental disabilities such as Autism Spectrum Disorder (ASD) and Attention Deficit Hyperactivity Disorder (ADHD). Chronaly's dedicated team is pushing the frontier of digital health and medicine by applying deep artificial neural networks, artificial intelligence, machine learning, and other technological advancements to innovate and improve the lives, health, and health outcomes of millions of children and adults across the world with developmental disabilities. In addition to his leadership at Chronaly, Mr. Banayan is also Chairman of Los Angeles Venture Association (LAVA) Healthcare Strategic Interest Group. Mr. Banayan attended UCLA for his undergraduate degree and graduated with honorable mentions. Subsequent to UCLA, he received his graduate degrees in Master of Business Administration (MBA) and Master of Science in Integrated Marketing Communications (MSIMC).
LAVA Healthcare is generously supported by: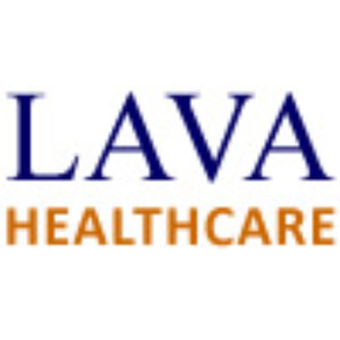 ASU California Center 725 Arizona Ave, Santa Monica, CA 90401, USA