CALL FOR
TOP INNOVATORS!
The 12th annual conference will showcase 80 of the hottest early stage and emerging growth technology, life sciences and clean-tech innovators along with presentations from 40 Venture and Angel Investors
If you are a Startup seeking capital and/or partnerships, apply to attend at the 12th Annual LAVA Meet the VC, the premier venue connecting emerging growth companies with active Venture Capitalists, Angel Investors, Corporate VCs and Investment Firms.

Presented by the Los Angeles Venture Association, The 2020 LAVA Meet the VC provides an unparalleled opportunity for startups to meet, network and showcase their innovative investment opportunities to a leading group of investors. However, this is a pitch made by the investors , not the Startups!
SEEKING CAPITAL & EXPOSURE?
Get Noticed > Get Funded > Grow Faster
A select group of 80 Top Innovators from the technology, life sciences and Clean-tech sectors will be chosen to "speed date" with an exclusive audience of Venture Capitalists, Private Investors, Investment Bankers, Corporate Investors, and Strategic Partners.

The deadline for presenting company applications is Sept 12, 2020.

Apply to attend:

Meet the VC Event: Startup Application Only

Meet the savviest investors
In addition to featuring these best of breed startups, the LAVA Meet the VC will feature a distinguished lineup of more than 40 Top-tier VCs, Family Offices and Angel Investors:

Some of the past years' VCs present:
Alta Ventures
Amgen Ventures
Amplify.LA
Anthem Venture Partners
Autochrome Ventures
Canyon Creek Capital
CrossCut Ventures
Embark VC
Frontier OppTech Fund
Future
Golden Seeds
Harvard Business Angels
HotB Software
Intel Capital
Interstate VC
IVP
Jump Investors
Leader
March Capital Partners
MedTechInnovator
Miramar Venture Partners
Moore Venture Partners
Morpheus VC
OCV
Palisades Growth Capital
Pasadena Angels
QuantDynamic Investments
Rincon Venture Partners
Stage Venture Partners Los Angeles
Sure Ventures
Sway VC
Tech Coast Angels
TenOneTen Ventures
Vicente Capital Partners
Wavemaker Partners
Wolverine Angels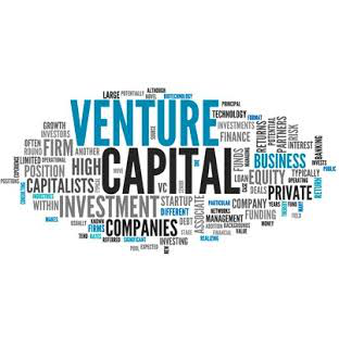 Annenberg Community Beach House 415 Pacific Coast Hwy, Santa Monica, CA 90402, USA