Learn why investors pay premium prices for companies with subscription revenue models... and how to activate that revenue channel for your business!
It's no coincidence that some of the largest and most successful recent exits in Los Angeles have involved subscription based businesses such as Dollar Shave Club and Ring.
Join us for an evening to meet mobile tech companies with innovative business models, as well as investors who invest in these kinds of businesses. Other topics will include the subscription economy and ways to attract and retain loyal customers.
Moderator:
Matt Brainard - Silicon Beach Tech Advisor & Senior Managing Director @ Savills Studley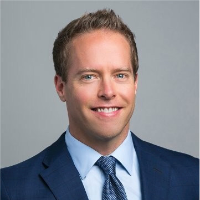 Matt is an advisor to entrepreneurs of all stages, from startup to middle market to Fortune 100 companies. As a Senior Managing Director at Savills Studley, Matt leads the firm's Media & Technology Services Group which specializes in assisting technology, creative, media/entertainment and emerging growth companies with their real estate needs. Matt and his team address a wide range of business issues through their real estate strategies, including capital preservation and employee recruitment and retention.
Panelists:
J. Edward Snyder, General Partner @ CloudScale Capital Partners, LLC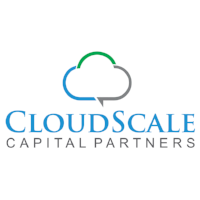 Ed is a veteran investor and serial CEO of early-stage technology Companies. After completing active duty as an Engineering Officer in the U.S. Navy, he joined TRW and became VP and General Manager of the Information Networks Division. Most recently, Ed was CEO of Fastsoft, which was acquired by Akamai Technologies (NASD: AKAM) in 2012. Prior to Fastsoft, he led several other successful startups in including Proxinet (acquired by Puma Technology) and ProTools (acquired by Network Associates). Ed received his B.S. and Ph.D. in Mechanical Engineering from MIT.
Ed has served on the Boards of Directors of numerous private technology companies.
Chelsie Lee, Founder & CEO @ Shipsi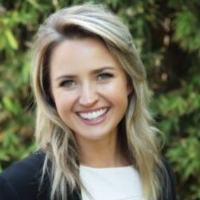 Retail, technology and supply chain expert consulting 500+ top retailers and brands on business strategy, growth, and execution. A successful track record of building SAAS teams, Chelsie previously built a team from the ground up who brought in over 20% (with a lean 20 reps) of the total revenue for the leading publicly traded company in retail supply chain technology.
Prior to technology, Chelsie held positions at high-end luxury retail chains both internationally and domestically. Clientele includes Saks Fifth Avenue, New Look, UGG, O'Neill, Nike and more. She has also personally contributed to dozens of emerging brands through a mentorship program she founded in the early 2000's.
Chelsie is a Minnesota native, yoga instructor and surf enthusiast residing in Venice, CA.
Greg Akselrud, Venture Partner @ Stubbs Alderton & Markiles, LLP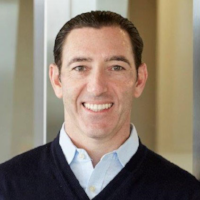 Greg is a venture partner at SAM CREATV Ventures, a technology and digital media venture fund that is looking to make early/seed stage investments across all aspects of technology and digital media, including content, AI, AR, VR, and mobile gaming. Greg is also the chair of Stubbs Alderton & Markiles' Internet, Digital Media and Entertainment practice group and a co-founder of the firm. He advises clients across a wide range of industries, including companies in the entertainment, digital media, Internet, technology, software, mobile, venture capital and consumer electronics industries. Greg's practice involves advising early stage and middle market companies, venture capital firms, and entertainment industry participants on a variety of matters, including venture capital and other financings, employee compensation, securities laws compliance, software licensing and other technology transactions (including SAAS software), corporate governance, mergers and acquisitions, joint ventures and strategic alliances, and other general corporate matters.
Greg is also a member of the Board of Directors of Accelerize, Inc. (ACLZ), whose market leading SAAS platform products, CAKE and Journey, assist affiliate networks and brand advertisers in managing their online advertising campaigns.
Sean Greene, Founder & CEO @ Bambino App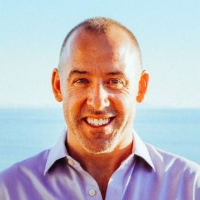 Sean is the founder and CEO of Bambino, an app which connects parents with sitters through recommendations by their friends and neighbors. Bambino is currently active in over 50 markets and continuing to expand. Prior to Bambino, Sean was CEO of Matchcraft, a global ad-tech SaaS business focused on scaling social and search based solutions for large resellers. While at MatchCraft, he led a turnaround and successful exit, and saw significant growth in revenue, profits, and personnel. As a long time leader and innovator within consumer platforms, local search and SMB marketing, Sean has a proven and consistent track record of achieving profitability through revenue growth and operational improvements, and he has a talent for building top-flight teams while instilling a customer-centric approach. While at Dex, he pioneered their early transformation into the digital space with the introduction of performance-based marketing, and led their efforts to be the single largest reseller of Google AdWords to SMBs in the mid 2000's. In addition, he innovated with early consumer models with a focus on consumer generated content (ratings and reviews) and introduced one of the first mobile applications for local search.
Sean lives in Los Angeles with his wife and four kids.
Sivakami Sambasivam, VP, Consumer @ GoodRx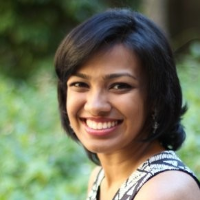 Sivakami Sambasivam is VP, Consumer at GoodRx, a health tech startup that has saved Americans over $6B to date. As the 4th employee, Sivakami powered growth at GoodRx; today, 10M+ Americans use GoodRx to save every month. Previously, Sivakami worked at Bain & Company, where she provided strategy consulting services for social enterprises and multi-billion dollar technology companies.
Sivakami has shared her entrepreneurship experiences as a speaker at TEDx and Verizon Powerful Answers, and holds a degree in Biological Engineering from MIT, where she was elected to the Tau Beta Pi Engineering Honor Society.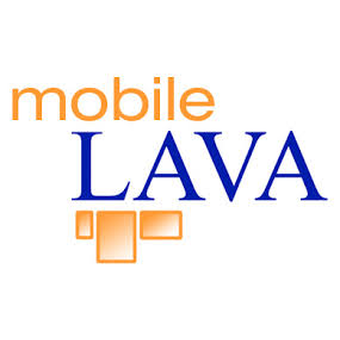 725 Arizona Ave, Santa Monica, CA 90401 (ASU California Center)