https://zoom.us/webinar/register/WN_v_Eb08S_TlWreJX0xLHUcg
Four of South Korea's top innovative, high-growth and profitable businesses are ready for a US market entry. They have traction. They have profits. They have a competitive product for the US.
Fitpet > Pet Health Platform & At-Home Testing Kits. $20M rev. 2020 $60M target for 2021. Raising $10M for US.
Danbi > Currently in 6K stores including Dunkin' and Baskin Robbins. Raising $4M to get to 30K stores including the US in 2yrs.
Parsley > Athleisure brand. 350% sales increase. Just raised $500K. Miss Korea sponsor 2020. Raising $3M.
VOGO > QVC meets social commerce for the phone. Made $3M in 1st 3mos. $10M next 4mos. Raising $20M (1/2 for marketing US).
Investor pitch presentations will be pre-recorded for clarity and expediency. Panel* and 1:1 Q&A to follow.
*VIP Panel of KOR-US cross-border startup experts.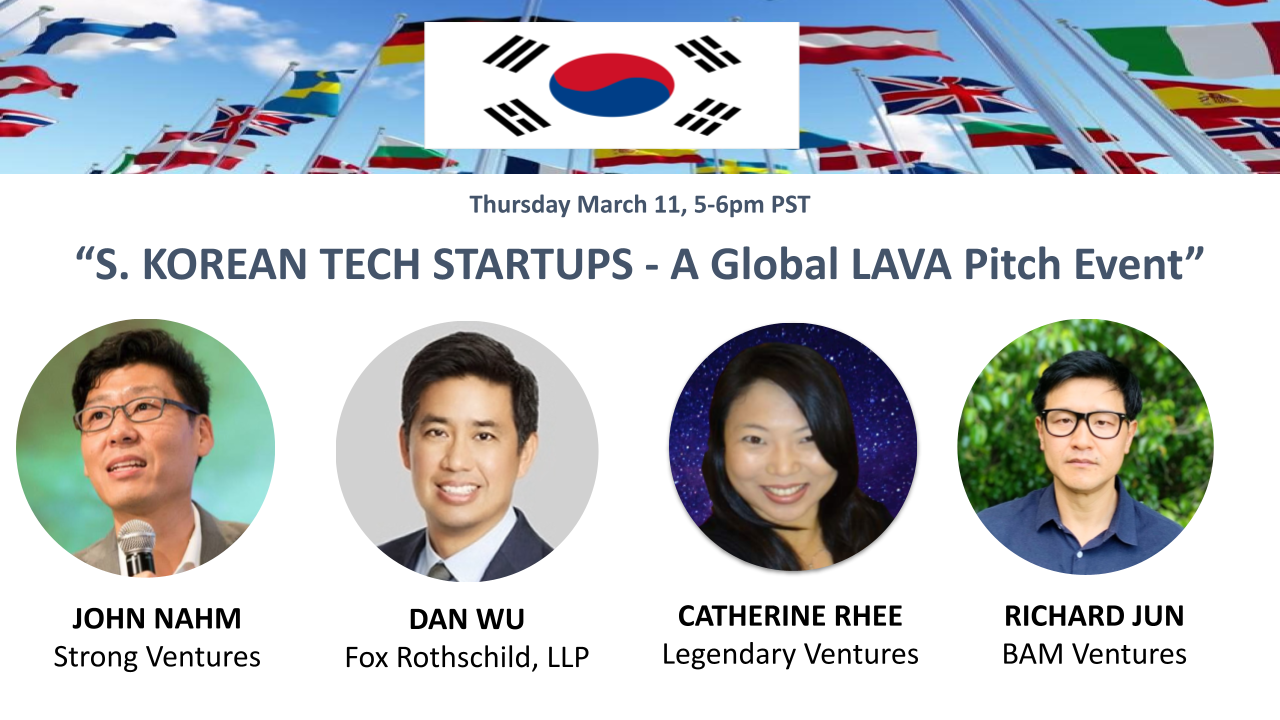 The tech companies, in order of presentation, are:
1. FITPET- (5:05-5:20) A leading Korean pet company, approx 100 employees, with smart devices and test kits for at-home pets health analysis. (IR DECK)
2. PARSLEY (5:20-5:35) - A leading Korean athleisure fashion company manufacturing, marketing and selling leggings around the world. More info at www.parsleywear.com. (IR DECK)
3. DANBI (5:35-5:50) - Retail WiFi Adtech. Recently received angel funding in KOR, now ready for US market entry. (IR DECK)
4. VOGO PLAY (5:50-6:05) - Ex-Samsung execs hit $5M USD in first four months. Think QVC for your phone. (IR DECK)
Q&A and Wrap-Up (6:05-6:15)
https://zoom.us/webinar/register/WN_v_Eb08S_TlWreJX0xLHUcg