Last minute Registration has been moved to zoom
https://us06web.zoom.us/webinar/register/WN_bOkClulYQM2-SYA7dJcC3w
Women In LAVA is generously sponsored by: Fox Rothschild


Last minute Registration has been moved to zoom
https://us06web.zoom.us/webinar/register/WN_bOkClulYQM2-SYA7dJcC3w
"THE EVOLUTION OF SOLAR, WIND AND HYDROGEN - CAN WE FILL IN THE GAPS?"
Do you want to better understand the opportunities and challenges in today's eco-tech industries? What are the benefits and challenges with the new technologies hitting the market? Where can entrepreneurs and investors engage and make a difference?
Join this powerhouse panel of exper
ts in solar, hydrogen and clean tech investment as they discuss where and how the next trends and products will help firm up the grid and get us to our carbon neutral goals.
Panelists: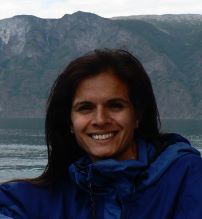 Nisha Desai - Founder & CEO of Ennuity Holdings, a startup company democratizing ownership of climate assets. As an entrepreneur and executive, she has a long track record of innovation and change in the energy industry. She has previously worked in 6 energy-related startups, including Ridge Energy Storage, Tessera Solar, and ActualSun, where she was cofounder and CEO.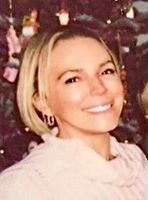 Lisa Brasher - Lisa is the new Senior Director of Investment Relations with LACI (Los Angeles Cleantech Incubator). She comes to LACI with 10+ years of experience in Asset Management and Private Wealth Management from Goldman Sachs, she's an On Deck Climate Tech and First 50 Fellow and has a background in mission-driven Angel Investing.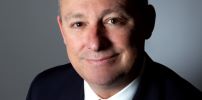 William Zobel - Bill is currently the Vice President of Business Development at Iwatani, a Japanese based technology company focused on hydrogen products as a means of achieving a carbon free society. Bill also serves as Executive Director of the California Hydrogen Business Council (CHBC), a non-profit trade association that advances the commercialization of hydrogen and fuel cell technology in California's energy and transportation sectors to meet the state's climate, environmental and air quality goals.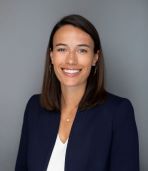 Cameron Kirby, Senior Manager, Business Development
Cameron has over 5 years of experience in the energy sector. She began her career at Tradition Energy where she sat on the Pricing and Sourcing desk, booking short-term electricity and natural gas contracts for large commercial and industrial (C&I) customers covering all major US and European energy markets. At Lightsource bp, she leads origination efforts in PJM, MISO-N, and SPP wholesale energy markets, through proposal development and bi-lateral conversations with utility and C&I customers, to power purchase agreement (PPA) negotiation and execution. Cameron also spends time managing M&A activities in various energy markets across the US. Cameron received her Bachelor of Arts in Geography and English Literature from Colgate University.
Last minute Registration has been moved to zoom
https://us06web.zoom.us/webinar/register/WN_bOkClulYQM2-SYA7dJcC3w