Registration for this event has passed
ATTEND THE 2020 STARTUP WORLD CUP
You are invited to attend the Startup World Cup 2020 US Los Angeles/SoCal Regional Event that is coming up on Tuesday, January 28, 2020 (5:30 PM - 8:50 PM Pacific Standard Time) in Malibu, California at the Smothers Theater at Pepperdine University!
FEATURING A BLUE RIBBON PANEL OF JUDGES
Brian MacMahon, Expert DOJO
Dan Peate, Founder Peate Ventures
Austin Clements, Partner OPV
Greer Engonga, Director Backstage Capital
Frank Foster, Managing Director DFJ Frontier
WHAT IS THE STARTUP WORLD CUP?
Startup World Cup ("SWC") offers innovation and entrepreneurship opportunities for startup ecosystem around the world. This platform consists of a global series of startup conferences and competitions that bring together phenomenal startups, VCs, and world-class tech CEOs.
Cherry-picked startups worldwide will first compete at regional events, and the regional finalists will showcase themselves at the Grand Finale event in San Francisco and compete for a US $1,000,000 investment prize. In 2020, the Grand Finale has brought together high-caliber startups, keynote speakers and judges from the tech community for a full day of networking and competition in May 2020.
Congratulations to the following companies chosen to compete in the Los Angeles Regional Pitch in 2019!
Audio

Cardio - 2019 Los Angeles Regional Winner!
Inheritor Cell Technology (US) Inc
MonetaPro
Fitly
NetObjex, Inc
Adway
Filmocracy
Ampaire Inc
Eyedaptic, Inc.
Ready, Set, Food!
Baarb, Inc.
Audio

Cardio - 2019 Los Angeles Regional Winner!
Thank you, and please feel free to let us know if you have any questions!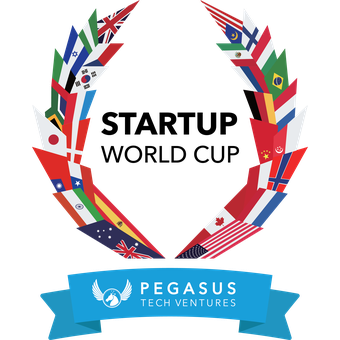 24255 Pacific Coast Hwy, Malibu, CA 90263, USA