Event Details
About the Moderator: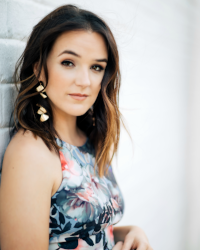 Heather Gardner: Heather Gardner is an TV Host and producer for Yahoo Entertainment where she covers all aspects of pop culture from celebrity news to politics to fashion. She is the host of Yahoo's digital series You Win, Internet. Heather's outspoken opinion has been featured on AOL, USA Today, The Young Turks, Huffington Post and also on her own podcast, Pretty Politics.
Panelists: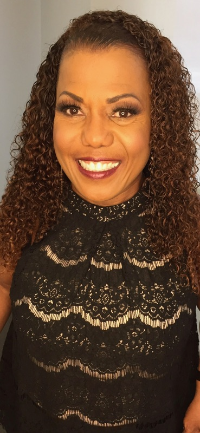 Tonya Banks: Tonya Banks is an actress and Entrepreneur, best known for letting viewers get a glimpse into her world as a little person on Lifetime's hit television show Little Women: LA. Tonya is also the Founder of the Active Wear brand Lil Boss Body, a line catered to women of all shapes and sizes with the mantra of to "Get Up and Get Active. " Tonya is also the Founder of her signature red wine L'Tonya Renee red wines. All Attendees to the event will have the chance to sample and review the wine.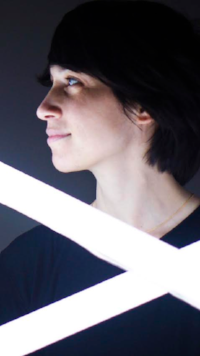 Eliza Ladensohn: Eliza Ladensohn is the Founder and CEO of Sloane & Tate. She graduated Magna Cum Laude from The Wharton School at the University of Pennsylvania. She was named an "entrepreneur on the verge" by The Wharton Watch List.
Eliza spent her childhood in Texas, Hong Kong and Seoul. After college, she moved to Los Angeles and worked in feature film marketing for Universal Pictures and then in feature film casting on large studio films. Although exciting, Eliza was always looking for "that idea." She then left her job in casting to pursue the entrepreneurial dream and founded Sloane & Tate.
Eliza developed a capsule collection of 5 styles of women's underwear (bottoms and tank tops) inspired by the sartorial elements of menswear and androgyny. Always a fan of the blending of high and low fashion, she named the line "Sloane & Tate" after the Sloane Rangers of 1980's London. The Sloane Rangers were the perfect embodiment of the rule-breaking, boundary pushing spirit of the brand.
Sloane & Tate is now sold online at SloanandTate.com and has been carried at high-end stores around the world, including Barneys New York and Ron Herman Tokyo. In 2015, Vogue named Sloane & Tate "one of the best new lingerie labels." The line has been featured in The New York Times T Magazine, the 2017 and 2018 Sports Illustrated Swimsuit Issues, and on the Glamour Magazine cover featuring Mila Kunis. Sloane & Tate has been worn by Miley Cyrus in Rolling Stone, Serena Williams in The Fader, and Kim Kardashian on Keeping Up With the Kardashians.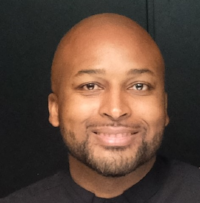 Marlon Nichols: Marlon Nichols is a founding managing partner at Cross Culture Ventures (CCV), where he leads CCV in identifying game-changing entrepreneurs who are creating next-generation companies. Marlon draws from his unique and impressive professional background to drive CCV's focus on using global trends and shifts in consumer behavior to capture high-potential investments. Prior to co-founding CCV, Marlon was an investment director at Intel Capital where he completed his Kauffman Fellowship. He also has led successful careers in enterprise software and strategy consulting in the technology, private equity, media and entertainment sectors. As a former professional athlete, Marlon takes a team-oriented approach to working closely with CEOs in the areas of operations and business model development to build tomorrow's most innovative and notable enterprises. He engages a diverse network of creatives, entrepreneurs, Fortune 500 executives, and sports professionals to develop strategic partnerships and promote brand expansion for CCV's portfolio. Marlon's portfolio demonstrates his leadership in "cultural investing" with companies such as Gimlet Media, MongoDB, Thrive Market, Fair.com, LISNR, Mayvenn, Blavity, Wonderschool, and dozens of other transformational companies that reflect our increasingly connected world and overlooked markets.
Marlon is the recipient of MVMT50's SXSW 2018 Innovator of the Year award and Digital Diversity's Innovation & Inclusion Change Agent award. He has been recognized as one of Pitchbook's 25 Black Founders and VCs to Watch in 2018 and Urbangeekz's 20 Diverse Influencers to Watch in 2018. He is a TechWeek 100 winner and is listed as one of Silicon Republic's 26 venture capital professionals spearheading change in technology investing. Some of Marlon's other awards and recognition include Pitchbook's 28 Black founders/investors making an impact in technology, theRegistry's 40 under 40 Top Diverse Talent, and recognition among music, film and technology icons as a Culture Creator.
Marlon earned his Bachelor of Science in MIS from Northeastern University and an MBA from Cornell University. He is regularly featured as a keynote speaker and appears in media as a thought leader in investing and cultural trends. Marlon currently serves on the board of directors for private companies LISNR, mSurvey, Ready Responders, Shottracker and Wonderschool, and has been featured in a number of magazines, including Fortune, Blavity, and Black Enterprise magazine.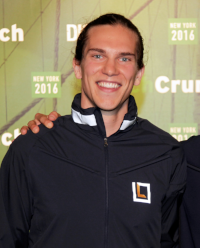 Jeremy Wall referred to as the "Steve Jobs of the Outdoor Industry" by Outside Magazine. Wall is a young thought leader in the burgeoning industry of wearable technology and the Internet of Things. With a background in textiles and functional fashion development, a near death experience led to the founding of his company Lumenus. As an outdoor enthusiast and designer at heart, Wall applies his real-world experiences to his work and approaches creative problem solving from a human-centric design perspective.
Produced by Kiera Renee: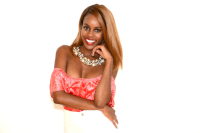 Kiera Renee is a Tu-Tu wearing Host, Media Maven, and Founder the of TrendyMii. a Fashion Multimedia brand prided on the cultivation of Entrepreneurs through News, Original Content and Education. In June 2017, Kiera Renee, used the Uber ride-sharing service to produce a 4-city tour for her rising production Stylers Panel. The Entrepreneur drove to New York, Washington D.C. and Philadelphia to moderate panels that featured the Industries leaving Executives and Creatives.
Since launching the first extension of Stylers Panel in 2014, the interactive event has connected over 2,500 Emerging Entrepreneurs from Los Angeles, New York, Washington D.C. and Philadelphia. Kiera Renee is a self-taught Entrepreneur, who's work with brands and Organizations such as Roc Nation, WeWork, WellsFargo, Kiss Cosmetics, Fox11News, The Art Institute.
LAVA and TrendyMii Present: Stylers Panel : Technology Moving Fashion Forward
Description: Fashion-Tech is an ever evolving industry, with endless amounts of opportunities for innovators and creators looking to solve some of the industries problems through technology. Join us as we sit with Venture Capitalists, Designers, Industry Experts and Marketers for an intimate conversation on how Technology has disrupted and advanced the fashion and beauty space.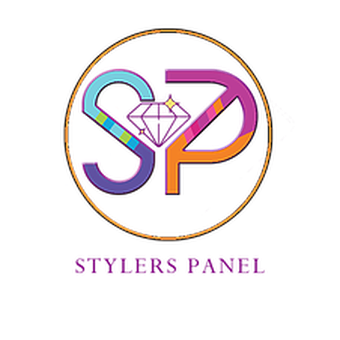 ASU California Center 725 Arizona Ave Santa Monica 90401