You are invited to the next Startup Mill pitch event.
This will be a smaller intimate pitch event where student/faculty startup companies out of local universities will give a short pitch about their respective companies. Startup Mill mentors will provide the companies with constructive feedback to encourage the company progress. The intention of the event is to help expose the startups to the broader community for business advice and networking.

The event is Tuesday, August 28, 2018 from 6:00 PM to 9:00 PM
The event is generously hosted by the Arizona State University's California Center, located in Santa Monica.
Schedule of Events:
6:00 PM Welcome and Registration
6:30 PM Startup Mill Program Overview Presentation
6:40 PM University Startup Presentations and Mentor Feedback
8:40 PM Hors d'oeuvres, Drinks and Networking
Presenting Startups:
Micromedics Inc. USC
Microfluidic-based medical device company that utilizes patent-pending modular and biomimetically designed biochips that emulates human capillaries to produce portable bio-artificial pancreas
NAMA Development

UCSB
Unique IsomaxTM material geometry is the only mesoscale design that can achieve theoretical upper limits for structural efficiency in cellular-based structures, bringing the physical limits of lightweight performance within reach.
QI Navigator USC
QI Navigator drives improvement across the healthcare industry by connecting, organizing, and sharing. Born of a growing movement to improve quality and performance in healthcare operations, we recognize that change is most successful with the right individuals alongside you and your unique experiences. With our platform to drive improvements without borders, you'll be taking your efforts to the next level of performance.
Semitron Inks
3D printed electronic tags for component traceability and interfacing.
Catapower USC
Catapower reforms glycerin to lactate, enabling a 20 times larger profit for biodiesel manufactures, or a 60% reduction of the total cost for lactate manufactures.
Apeiron USC
Zero emission and cost-effective Hydrogen and Graphene Co-Production
Cicero USC
Cicero is a web-based training platform that empowers individuals to become more effective communicators and leaders with the help of artificial intelligence.
To find more info on the LAVA Startup Mill click here:https://www.lava.org/cpages/startupmill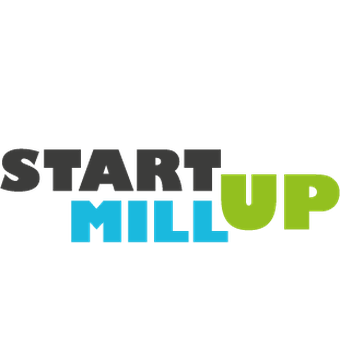 725 Arizona Ave, Santa Monica, CA 90401, USA