Where Innovation Meets Capital
Friends,
Come meet, interact and network with more than 1,000 VCs, Corporate VCs, angel investors, investment bankers and founders of venture backed, emerging and early stagecompanies at the prestigious Venture Summit | West being held on March 6th – 7th 2019 at the Hyatt Regency, San Francisco, CA.
Whether you're a startup seeking capital and exposure, or an investor seeking new deals, Venture Summit West presented by youngStartup Ventures - is the event of the year you won't want to miss.
A highly productive venture conference, Venture Summit | West is dedicated to showcasing VCs, Corporate VCs and angel investors committed to funding venture backed, emerging and early stage companies.
Partial Lineup of VCs confirmed to speak and judge includes:
Logan Allin, General Partner & Founder, Fin Venture Capital | Jeffrey Carter, General Partner, West Loop Ventures | Angelo Del Priore, Partner, HP Tech Ventures | Jun Deng, Partner, Joyance Partners | Marah Dudenhoeffer, Manager, Verizon Ventures | Anup Jacob, Co-Founder & Managing Director, Activate Capital Partners | Alexis Ji, Partner, Illumina Ventures | Matt Jones, Managing Director, Solvay Ventures | Ephraim Lindenbaum, Managing Director, Advance Ventures | Vincent Lui, Senior Director of Corporate Ventures, SK Telecom Americas | Wouter Meuleman, Director of Venture Investments, Illumina Ventures | SC Moatti, Managing Partner, Mighty Capital | Umesh Padval, Venture Partner, Thomvest Ventures | Ricardo Politi, Partner, Mindset Ventures | Bill Reichert, Managing Director, Garage Technology Ventures | Peter Rojas, Partner, Betaworks Ventures | Laura Thompson, Principal, Sapphire Ventures | Sonali Vijayavargiya, Founder & Managing Director, Augment Ventures | Timothy Wang, Principal, Westly Group | Veronica Wu, Managing Partner, Hone Capital | Sue Xu, Managing Partner, Amino Capital | Shelley Zhuang, Founder & Managing Partner, 11 .2 Capital | TX Zhuo, Partner, Fika Ventures and many more.
Special Offer:
Los Angeles Venture Association has made special arrangement for our network to receive a special discount of 10% off the existing "early bird" savings.
This conference will be attended by the best people in the industry. Please register early to avoid disappointment.
Register Today & Save Click here. (Use promo code "LAVAVIP")
In addition to providing access to leading Investors, the conference will feature more than 50 pre-screened venture backed, emerging and early stage companies seeking capital, and hardcore networking.
Call for TOP INNOVATORS!
Get Noticed > Get Funded > Grow Faster
A select group of more than 100 Top Innovators from the Technology, Life Sciences/Healthcare, CleanTech and Fintech sectors will be chosen to present their breakthrough investment opportunities to an exclusive audience of Venture Capitalists, Corporate Investors, Private Investors, Investment Bankers, and Strategic Partners.
Apply to Present / Nominate a company:
For more information or to be considered for one of the Top Innovator slots click here.
Seed Pitchfest:
If you are a seed stage company seeking angel funding of less than $1M (and have raised less than $300,000) click here to apply for the Seed stage track.
We look forward to seeing you there.
Los Angeles Venture Association & youngStartup Ventures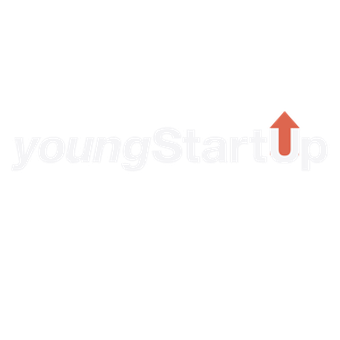 Hyatt Regency, San Francisco, CA