Hosted by: Stubbs Alderton Markiles Preccelerator: 1316 3rd Street Promenade #107, Santa Monica, CA 90401
PROGRAM DESCRIPTION: Focus on women in tech, investors, engineers and opportunities. Updates on how the male female dynamic is currently playing out in the workplace. Come hear from women at giant Intel, upstart Slingshot Aerospace and MixR!
MODERATOR:
Angela Gyetvan, Founder & President, Digital Whisper, Jedi / Strategic Partnerships and Business Development, MixR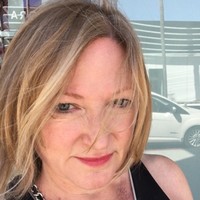 Jedi / Strategic Partnerships and Business Development, MixR angela@digitalwhisper.co
Angela Wilson Gyetvan handles strategic partnerships for MixR. Her 20+ year career in emerging businesses and tech includes executive positions with Electronic Arts, Four Seasons Hotels and Resorts, Idealab and Evite. She serves on the Digital Committee for Women in Film, and is also a member of the Television Academy, where she sits on the Awards Working Group. She has lectured on digital and social media at both USC and UCLA, and has been a featured speaker at multiple industry conferences. https://www.linkedin.com/in/angela-gyetvan/
PANEL:
Rajashree "Raji" Baskaran, INTEL CORPORATION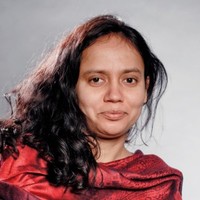 Raji has been a mentor and investment adviser for early stage technology startups and has proven success with university research transfer to product. She is also an affiliate Professor at University of Washington, Seattle.
Raji is a technology and product leader who is recognized as an industry expert in sensor enabled systems, human machine interface and IOT solutions.
She is a regular invited speaker and panelist in industry events and has authored dozens of research publications and 35+ filed and pending patents.
She currently leads NLP (Natural Language Processing)/AI (Artificial Intelligence) product development for enterprise customers.
LinkedIn: https://www.linkedin.com/in/rajibaskaran/
Melanie Stricklan, SLINGSHOT AEROSPACE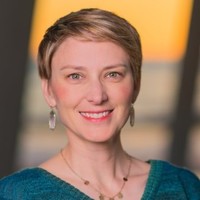 Melanie Stricklan is Chief Strategy Officer and Co-founder of Slingshot Aerospace, an analytics company using satellite, aerial, and drone imagery to optimize decision making for the Department of Defense and industries such as Oil & Gas, Agriculture and Insurance.
Retired Major Melanie Stricklan served in the Air Force for 21 years. Melanie's passion for space innovation led her to explore new frontiers upon her Air Force retirement.
Slingshot's solutions and geospatial insights allow customers worldwide to make valuable decisions utilizing Earth Observation data, the world's largest untapped data source, and other ancillary data sources. The company aims to significantly improve the value of data their customers consume, allowing them to gain competitive advantage, reduce risk and reduce costs. The solutions are tailored to drive deep into specific industries, powered by a flexible, distributed data platform.
Cécile Moulard, Co-founder & CEO of MixR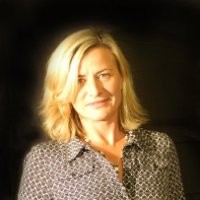 Cécile and launched the Amazon.fr subsidiary, developed Meetic (the leading European online dating service) and sold it to Match.com, and founded Carat Interactive (the first internet media-buying Company in Europe). Cécile holds Master's degrees in Political Science & Economy and Marketing & Research from IEP "Sciences Po" in Paris and a Finance Certificate from UCLA. Cécile was nominated as a Young Leader Fellow, an Eisenhower Fellow, and a Remarque Fellow and brings 20 years of internet, eCommerce, and entrepreneurship experience to MixR. She serves on the board of several public companies.
MixR is the community-engagement engine for female-driven networks and organizations. We need new leadership to deal with the rapid change, increased complexity of the world. This time around women have to be at the table, not on the menu. MixR is creating the space for that to happen. We deliver on this vision by empowering female leadership within local communities. Our platform is built from a female point of view: collaborative, decentralize and transparent. Through MixR, Employee Run Groups in corporations and female-forward organizations unleash the power of communities, belonging, and local leadership...while members experiment stepping into their leadership skills by actively contributing to the growth of the community.
PARKING: Santa Monica Public Parking structures S3 and S4 (just across alley) are very close. First 90 minutes are free. Or, take the Expo Line and get off at the last stop on 4th Street & walk on over!