Every entrepreneur starts out with a strong conviction that their solution is a perfect match for their target market, and yet almost everyone later admits a need to "pivot" before finding their groove. Course corrections, or pivots, are normal for new ventures, so expect them and don't feel defeated if it's time to make one in your business. Pivots can come in many forms, such as:
· Strip the solution down to a focus on a key feature.
· Add that "grabber" feature to make your solution stand out
· Switch to a more attractive and lucrative business model
· Adapt to an emerging customer need or pain
Join Women In LAVA for an engaging panel with CEOs who have gone the course, made the pivot and succeeded on the other side.
Panelists:
Lorraine D'Alessio - Founding partner of D'Alessio Law Group, Lorraine was named the 2017 Leader in Law by the Los Angeles Business Journal and is the recipient of the 2018 Enterprising Woman Award. A former Ford model turned legal powerhouse, Lorraine is a multi-award-winning, immigration expert who regularly contributes to the Los Angeles Times, The Hollywood Reporter, LA Business Journal, Playback and other leading outlets in the U.S.. Lorraine has provided counsel to hundreds of prominent and award-winning entertainment agencies, unions, private companies, academic institutions, tech startups, entrepreneurs and enterprises including: Next Models, Food Network, SubPac, Pepperdine,University, ACTRA, New York Film Academy, Plug and Play, Expert Dojo, and 500 Startups.
Alia Zaharudin is a global, customer-first operations leader in tech. Her life experiences from across 3 continents have grounded her leadership approach in diversity and inclusion. Pivoting and reinvention is part of her DNA. She's currently at her third Tech startup in LA and has scaled businesses from Series A to pre-IPO to public companies. She's led international teams in navigating the complexity and opportunity of lightning-fast growth and is a big believer in being quick to celebrate success and recognize failure from any pivot whether at the product, business unit or corporate level. Other than her day job she is a mother to 3 girls and is training for her first marathon.
Jennifer Saxton is the Founder & CEO of Tot Squad, a baby services marketplace that connects new parents with health, wellness and safety services like car seat installation and babyproofing. Tot Squad offers virtual and in-home consultations which can be purchased through Amazon and Walmart.com when buying a related baby product. Credited by The New York Times as having created a new industry, Tot Squad has raised ~$2.5M with its "juggernaut aspirations" to transform the baby world. Jen's work with Tot Squad has also been featured in The Wall Street Journal, CNBC, Entrepreneur Magazine, INC Magazine, Fast Company, Bloomberg BusinessWeek, and Forbes, among others. Jen received her MBA from the Kellogg School of Management at Northwestern University, her BS in Math at Duke University and has been a Child Passenger Safety Technician since 2009. She lives in Los Angeles with her husband, filmmaker Kern Saxton, and their daughter Charlotte.
Kathryn Arnold - Kathryn has spent her professional career shepherding creative ideas to the marketplace. With over 20 years experience as an entertainment executive and film producer, her expertise encompasses feature film development, production, sales, and debt collateralized financing. In 2008, dramatic changes in the film industry inspired Kathryn to seek opportunities in other industries. An avid traveler, Kathryn launched her company Evolution at Sea, which was designed to take advantage of the $43 billion cruise industry by producing full ship cruise charters that unite A list talent and global thought leaders creating once-in-a-lifetime experiences for alpha-influencers and entertainment lovers worldwide. Her proof of concept in the sports industry brought in $600,000 in revenue in the first 18 months and has now become a division within the overall brand of Evolution at Sea.
Please join us on February 5, 2020
6-9pm - Networking and Light Appetizers will be provided
Venue: Stubbs Alderton & Markiles LLP
1316 3rd Street Promenade, Suite 107
Santa Monica, CA 90401
Generously Sponsored by: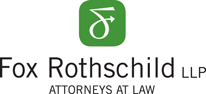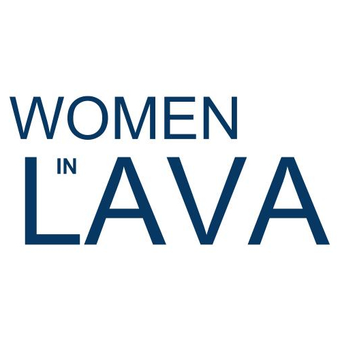 1316 3rd Street Promenade, Suite 107 Santa Monica CA 90401