Women in LAVA in conjunction with the newly defined Green LAVA, which is now solely focused on cannabis, will be jointly hosting their first signature event 'Women in Cannabis: Women Entrepreneurs Forging New Paths in The Cannabis Industry'.
Please join our esteemed panel of women founders, investors and industry leaders who have courageously entered this highly regulated but exciting space. Our panelists will share their stories of why they felt compelled to start or support businesses in cannabis, the challenges they have faced during their journey and unique opportunities that exist for women in cannabis. The panel will be moderated by LAVA President, Kimberly Kovacs.
This will be held at the ASU California Center located at 725 Arizona Ave, Santa Monica. the closest parking is at the Santa Monica Library on 7th Street.
Our panelists include:
Jessica VerSteeg, founder and CEO of Paragon Coin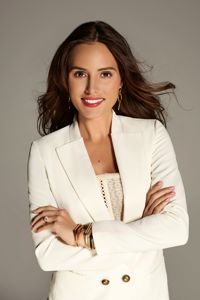 After a decade in the public eye as a model, Jessica decided to step behind the scenes to work on her 1st start up, AuBox to change the way people saw cannabis in hopes of saving others from the danger of opioids. AuBox was an upscale medical marijuana delivery service that provided subscribers with a curated box of cannabis products on a monthly basis. After experiencing the lack of information from seed to sale first hand through AuBox, Jessica set out to develop her own seed-to-sale solution on the blockchain, that eventually led to the start of Paragon in 2017. The Goal is to create a greater level of confidence from regulators, in system participants (cultivators, distributors, labs, and suppliers) and to provide the most accurate results that will keep patients safe.
Rosa Ziebel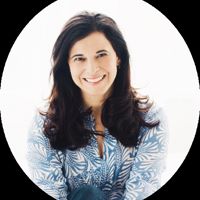 Rosa is a Marketing Executive and General Manager that grows demand, builds brands, and develops high performing teams. Her initial training came from strategy consulting (BCG) and classical consumer marketing (Clorox). She has taken that toolkit into cannabis, consumer tech, CPG, and e-commerce to drive growth for some of the top consumer brands in the market: Eaze, eDriving, AAA, Clif Bar & Company, Clorox, Del Monte Foods, Glad, and Anolon.
Rosa joined the cannabis industry as a consulting CMO for PAX Labs. She is currently the CMO at Eaze, a cannabis delivery tech platform, where she leads Advertising, Integrated Marketing, Consumer Promotions, Content Marketing, Experiential and Creative Services. Previously she served as the VP of Product Marketing & Brand for a private-equity backed, e-commerce company in the driver's ed., telematics and risk management verticals. On the start-up front, Rosa was the CMO/co-founder of Perch, a seed stage connected device (iOT) baby health and analytics company. She has also served as the CMO/VP for Meyer, a $400MM privately held cookware company and the VP/General Manager for AAA's flagship Membership business where she managed a $300MM P&L, strategy and product portfolio. She also held various roles at ClifBar and Del Monte Foods.
Rosa has a B.A. from UC Berkeley, an M.A. from University of Chicago and an M.B.A. from Harvard Business School. She served on the School Board for Corpus Christi School in Piedmont, CA and is an advisor for Inner City Advisors (ICA) in Oakland, CA.
Circe Wallace, founder and CEO of Hot Nife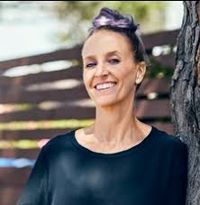 Circe Wallace believes in family, 90 minute massages, cold rosé and weed. She was born in Eugene, Oregon to hippie parents but found her heart in the nascent skateboard community burning a hot hole in the status quo. Skateboarding turned into snowboarding turned into a career blasting out of helicopters and off of cliffs.

After a devastating knee injury she began representing the skaters and snowboarders who now formed a multi-million dollar industry. There she stayed for years, inking some of the biggest deals in the space for the biggest athletes but when cracks began to form in the ugly wall of cannabis prohibition she knew what she had to do next.

On 4/20 2017 she formed Hot Nife alongside her step-father, an oil company that believes quality is an essential ingredient for a good time. Hot Nife is a ultra premium co2 extract made with love to an elevated experience. We make awesome.
Barbara Paley, CEO Art Assets, Arcview investor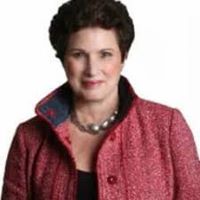 Barbara Paley spots trends, invests early, and creates connections among seemingly disparate emerging and established asset classes.
As a connector, she amplifies investments and the expanding community in her intersecting circles.
As an early investor in SoHo, followed by the West Village and Brooklyn, Barbara's properties targeted creative professionals and helped catalyze neighborhood change. In the 1980s, she founded Realty Advisory Services, a fund to buy value-added properties with the backing of pension funds and high net-worth individuals. It was not merely a financial play—she realized the value of real estate assets in creating an experience and environment for the tenant and visitor.
Yelena Katchko , founder and partner of Katchko, Vitiello & Karikomi, PC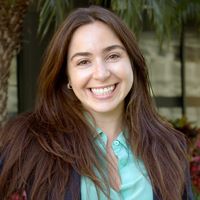 Yelena Katchko is a founding member and equity partner of Katchko, Vitiello & Karikomi, PC. Mrs. Katchko focuses her practice on transactional matters, licensing, and regulatory compliance, with a heavy focus on Southern California's commercial cannabis industry, serving clients in retail, manufacturing, cultivation and distribution. Her experience includes involvement in shaping the Medicinal and Adult Use cannabis regulations in both the City of Los Angeles and the State of California, through pro bono affiliations, local alliances and town halls. Mrs. Katchko also serves as affiliated counsel to the UCBA Trade Association.
Panel Moderator:
KIM KOVACS
Founder & President, MyJane Inc.
Managing Director, Arroyo Ventures LLC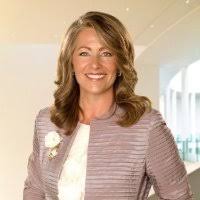 Kim Kovacs has had a distinguished career in executive leadership and finance. A serial entrepreneur and investor in software-as-a-service, technology, agriculture and health companies, Kovacs has personally raised more than $100 million dollars for ventures she's lead — all resulting in successful exits. This active angel investor, advisor and executive consultant for emerging companies is passionate about the entrepreneurial ecosystem and provides mentorship to students and startups in Los Angeles and Orange County. She entered the cannabis space as an investor and entrepreneur to raise awareness and usage of cannabis to fight America's opioid epidemic and give women greater decision-making in their health and wellness decisions. As the founder and president of MyJane Inc., acquired by MJIC Inc. in January 2019, Kovacs aims to normalize cannabis usage for wellness and give women the confidence to make informed health and wellness choices while creating personalized, data-backed routines just right for them. Kovacs also is a member of the OCTANe and president of the Los Angeles Venture Association (LAVA) board of directors, a member of OSEA Angels and the Women's Founders Network.
Generously Sponsored by: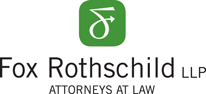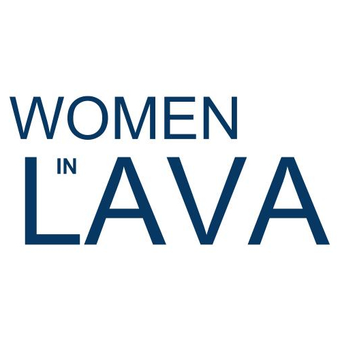 725 Arizona Ave, Santa Monica, CA 90401, USA