LATE REGISTRATION HAS NOW BEEN MOVED TO ZOOM
https://zoom.us/webinar/register/WN_wSn0SQ_QT2W_cdz6upFYTw
Sponsored by: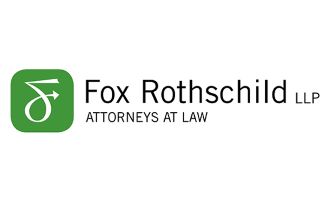 LATE REGISTRATION HAS NOW BEEN MOVED TO ZOOM
https://zoom.us/webinar/register/WN_wSn0SQ_QT2W_cdz6upFYTw
Join us for an inspiring, insightful presentation followed by a panel discussion.
Entrepreneurs have many questions about how to set up and manage a Board of Directors or Advisory Board. Questions like: Who should be on it? When do I start one? How should I deal with a problematic founder or board member? What's the right compensation? The list goes on and on.
Joel brings his recommendations based on several decades experience serving on boards, mentoring more than a thousand CEOs and entrepreneurs globally and insights gained from respected experts.
Following his presentation, he will host a panel of two seasoned entrepreneurs who will bring their expertise to the discussion as well as answer your questions.
Presenter/Moderator: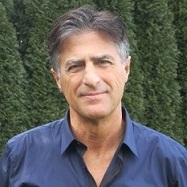 Joel Calvo currently acts as a leadership speaker and mentor to CEOs on topics ranging from leadership to investor relations to Board management. Joel serves as mentor for the Merage Institute to CEOs, and has been the keynote speaker at multiple events and organizations including Start Up Nation, Google, and the University of California (Irvine) among others.
He has served as a Board of Director and Executive Committee Member for several for-profit and civic organizations, including the Vancouver Economic Commission, University of California-Irvine School of Business, Segerstrom Center for the Arts.
Panelists: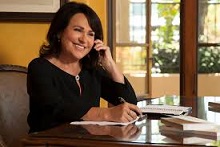 Beatrice Cointreau is a serial entrepreneur and seasoned manager, with investments and companies across the world. She is an experienced board member of both for-profit and nonprofit companies, as well as certified for publicly traded companies.
With a quarter century leading Renaud Cointreau group as board member and acting as CEO and COO of Cognac Frapin and Champagne Gosset as well as other subsidiaries; she now runs other operations while mentoring young generations in this field.
Beatrice launched Admirable Family Vineyards in Malibu Coast AVA in California, as well as Champagne Tresor de France in Reims; while developing byBC Ventures.
Glenn Goodstein founded GSG Capital Advisors in 1999, and has been a money manager since 1992. He also founded GSG Capital Advisors LLC, the general partner of Mercury Partners LP, in 1997. Prior to entering the investment management business, Glenn spent 10 years in various management and executive positions with Automatic Data Processing (NYSE: ADP), a global information services outsourcing provider.
Since 2003, Glenn has been a Director of the Mexico Equity and Income Fund (NYSE: MXE). He previously served on the board of two other NYSE-traded companies.
Glenn has a strong commitment to community service. Starting as a "client" (Little Brother) of Jewish Big Brothers in 1973, he became a Big Brother himself in the 1980's. In 1990 Glenn joined the Board of Trustees for Jewish Big Brothers Big Sisters of Los Angeles/Camp Max Straus, and has held that position continually ever since. Additionally, beginning in 2003, Glenn has served on the Board of Directors of Horses in the Hood, which provides an outdoor week-long horse camp experience (riding & horsemanship) to at-risk youngsters from Watts, and other Los Angeles inner-city areas.