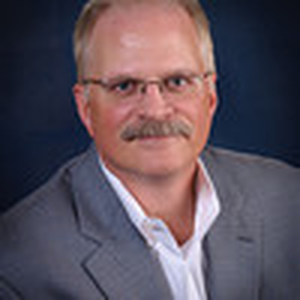 Director at CBIZ MHM, LLC
Irvine, California, United States
Mark Siegfried is a business development and client relationship leader with over 30 years of experience. He has held sales and business development leadership positions at the local, regional and national levels, with public and private companies. Mark's industry expertise includes but is not limited to aerospace & defense, healthcare, life sciences, financial services and technology.
As Director of Business Development at CBIZ MHM, LLC, Mark works closely with the client service professionals to develop CBIZ's practice in Southern California. CBIZ is one of the nation's leading providers of professional advisory services, focused on accounting, tax, benefits and insurance, HR and payroll solutions. The firm's clients have access to an unparalleled portfolio of solutions, delivered through a distinctive combination of locally based trusted advisors, backed by a national team of specialized experts.
Previously, Mark was a Client Relationship Director with Stanton Chase where he worked closely with Stanton Chase search consultants to develop the practice, and support client service efforts. He currently serves as an Advisory Director to the firm.
Prior to working with Stanton Chase, Mark was a Business Development Executive in the Los Angeles office of Moss Adams. There he focused on developing the firm's relationships with companies in the aerospace & defense, healthcare, life sciences, and technology industries. Prior to Moss Adams, Mark was one of the Founding Executives of Archetype Advisors, LLC, a Registered Investment Advisory firm providing private wealth management advice and guidance to mass affluent clients. His experience also includes eight years as a Client Relationship Executive with PricewaterhouseCoopers where in addition to business development, he facilitated sales methodologies workshops for partners and directors, and led account planning workshops for strategic clients. He also spent ten years in sales leadership positions at AT&T, and six years in senior account management roles with National Semiconductor.
Mark was elected President of LAVA in 2020 after serving on the Board for four years. Other professional affiliations include… Chairman of the Los Angeles Chapter of the Aerospace & Defense Forum; member of the Company Screening Committee of the Southern California Biomedical Council (SoCalBio); Executive Committee and Assistant Group Leader for ProVisors Healthcare Affinity Group; and former Treasurer and Board member of the Association for Strategic Planning.
Mark is a graduate of the Gordon Ford College of Business at Western Kentucky University, and resides in Orange County, CA.